Since Spring 2020, we have partnered with Hong Kong-based luxury real estate developers, Fuin, on the creation of a new hospitality-driven lifestyle concept and brand identity for a private residential development in Hiroo, Tokyo.
The project is a collaboration between Fuin, Yonder, renowned Tokyo-based architecture practice Wonderwall, and world famous 'haute couture' interior design firm, Liaigre.
The concept, design and experience of AMOMA blends traditional and contemporary Japanese cultural references, with a global outlook and sophisticated luxury sensibility; appealing to an ultra high net worth clientele.
Along an idyllic street, in an elegant Tokyo neighbourhood, lies a secluded inner world – and your gateway to the boundless beyond.
AMOMA is a superlative development of townhouses aligning a serene courtyard garden in the stylish and cosmopolitan district of Hiroo, Shibuya. Rare in its kind, this entirely self-enclosed development is a luxurious and authentic re-expression of an original design conceived in the language of Japanese Modernism.
In close collaboration with this momentous partnership between Wonderwall and Christian Liaigre, we developed AMOMA brand identity, design philosophy, brand narrative, brand film and the website.
From UX/UI to front-end and back-end development, we created an immersive website experience that showcases mesmerising brand story and the development's details and offers with a focus of international presence for their clients.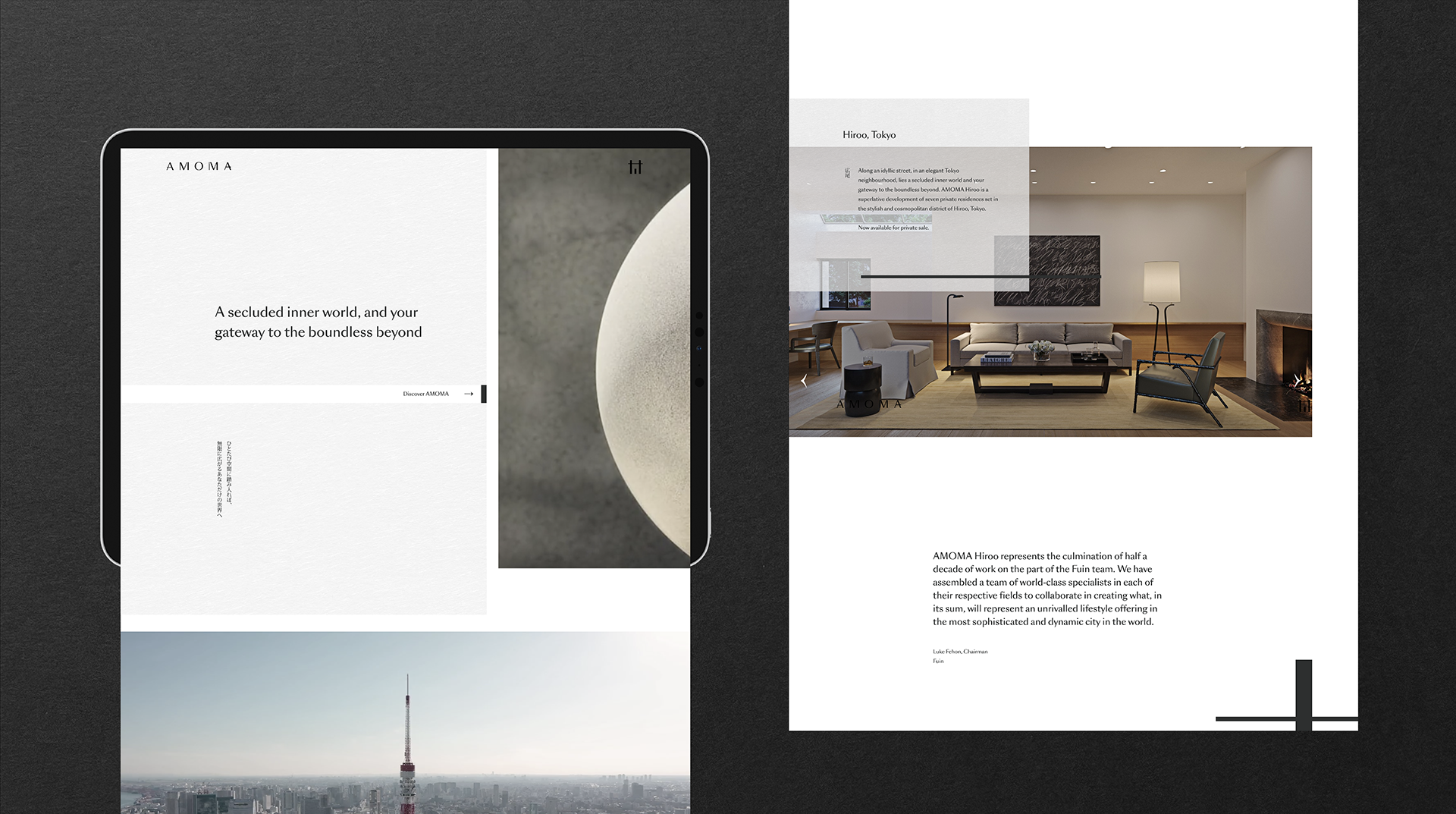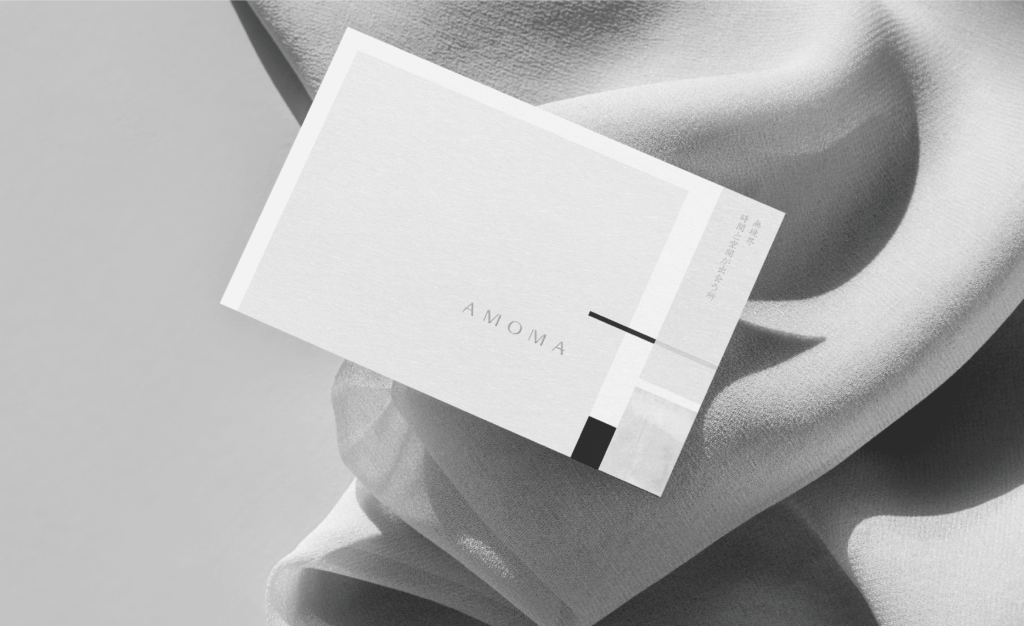 AMOMA is designed by world-leading architects, interior and landscape designers, and is replete with world-class services, travel and lifestyle experiences
"AMOMA Hiroo represents the culmination of half a decade of work on the part of the Fuin team. We have assembled a team of world-class specialists in each of their respective fields to collaborate in creating what, in its sum, will represent an unrivalled lifestyle offering in the most sophisticated and dynamic city in the world."
Luke Fahon, Chairman - Fuin
Customer immersion
Brand strategy
Proposition testing
Visual identity
Verbal identity
Interactive design
Naming
Activation and implementation
Website design
Customer experience and hallmarks