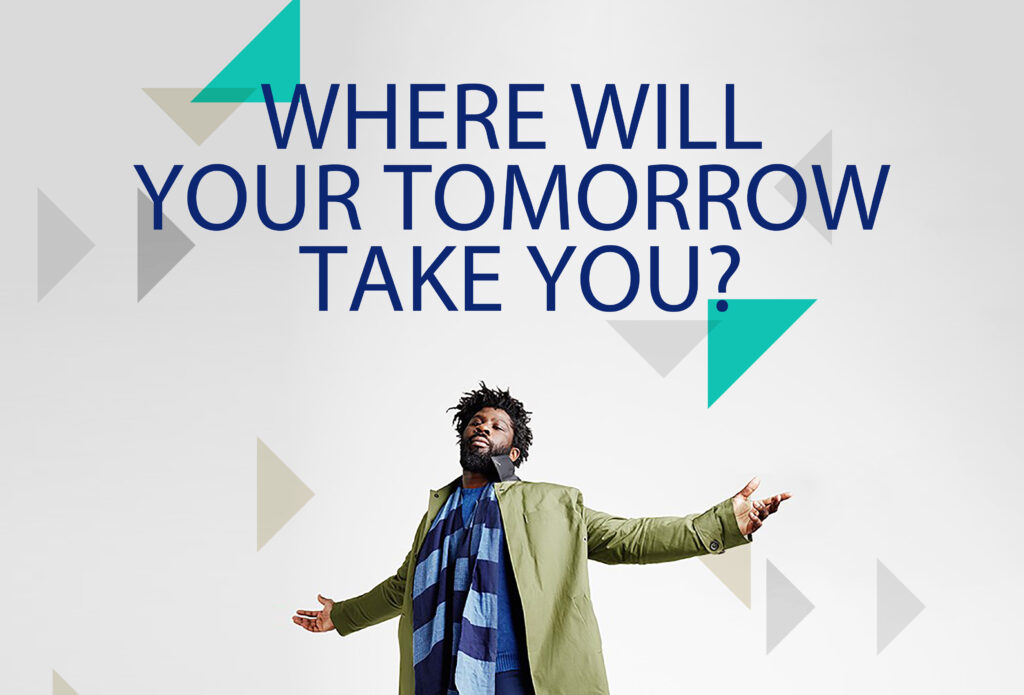 With around 13,000 consultants and staff in 33 countries around the world, Hays is undoubtedly a leader in the world of work. Yet CEO Alistair Cox and his executive team recognised that the strategy that had brought them such success wouldn't be the one that positioned them to win in the future.
Traditionally known as a recruitment and staffing firm, Hays had grown its offer in many ways since its inception, building new propositions and launching new brands to support them, and moving to a more customer-centric approach. As a result, its strapline "Recruiting experts worldwide", and the strategy it was built on, no longer captured the breadth and depth of the Hays offer.
Against the backdrop of a global pandemic, accelerating changes in employment priorities, the ways people work, and the evolving strategies employers needed to attract, manage and retain the right talent, Hays embraced this need for change – in its positioning, the structure of its different offers, its go-to-market strategy, its identity and its own culture and workforce that would power this strategic evolution.
At the heart of the project, the fundamental question Hays wanted to solve was "What is our future role in the world of work?". In order to answer this essential question, we needed to ask a lot more. Starting by reviewing existing market data and insight, and speaking with key internal stakeholders, we engaged in a comprehensive international research programme, looking at what really mattered to business customers and working back from there to where the current customer perception of Hays fitted against that. We wanted to understand where Hays was performing well, where there might be a gap in understanding, and where there was opportunity for improvement.
Emerging from insight and analysis, it was clear that Hays' biggest opportunity was to apply its broad expertise and experience in ways that could add more value for customers, evolving its relationship with candidates and clients from a traditionally transactional delivery role to offering long-term value as a true business and leadership partner. 
Building on existing strengths of breadth and depth of the Hays global network and the deep expertise driven by thousands of local consultants and millions of data points across multiple industries, we identified a series of operational and reputation shifts that the business should prioritise. These ranged from increasing customer-centricity across the business, continuing to build future focus and shifting towards more of a relationship culture.
"Working for your tomorrow", the articulation of Hays' new positioning, puts an emphasis on the opportunities Hays sees in the future, whether long-term or immediate. It was clear that customers wanted a partner that would support them in more than simply finding them a new job or recruiting talent to fill a specific position. Customers wanted a lifelong partnership to help them navigate the new world of work, by supporting, challenging, informing and guiding them in the complex and fluid world of work and being on top of not just where it is today, but where it can go tomorrow. All of which was captured in a new brand strategy framework, including a new purpose, promise, values and personality.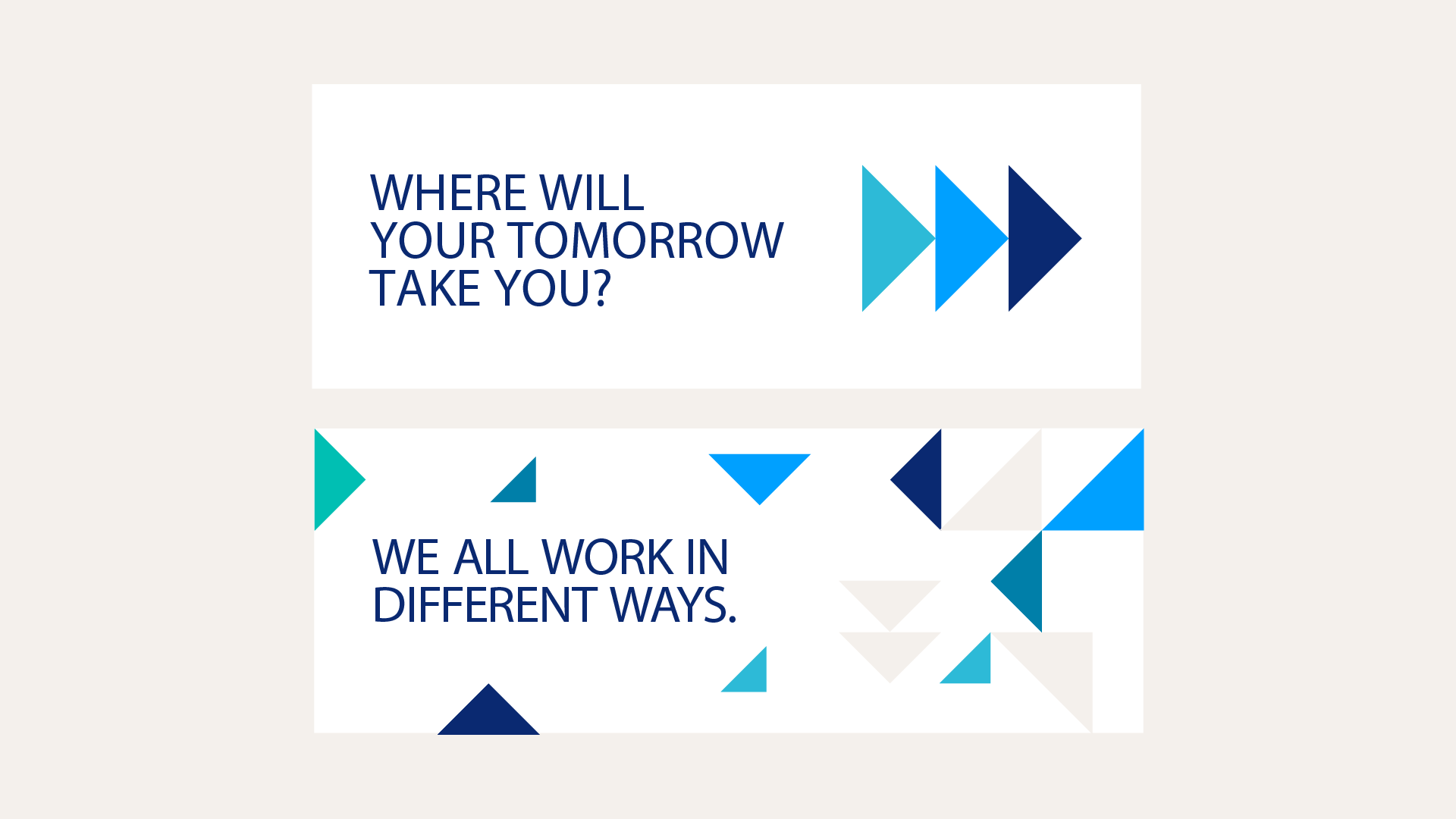 Simplifying the brand architecture
As Hays had added other propositions to its core recruitment offer – such as talent solutions, managed service provisions, statements of work and consulting – bringing these services together, making the combined offer understood, and ensuring even greater collaboration would be central to this new positioning's success.
To support this connected offer, the brand architecture was vastly simplified from a group of different branded offers carrying the Hays name (Hays Talent Solutions, Hays Executive etc.) to just one – Hays – a change that comes with significant organisational impact as employees were brought together under a common brand.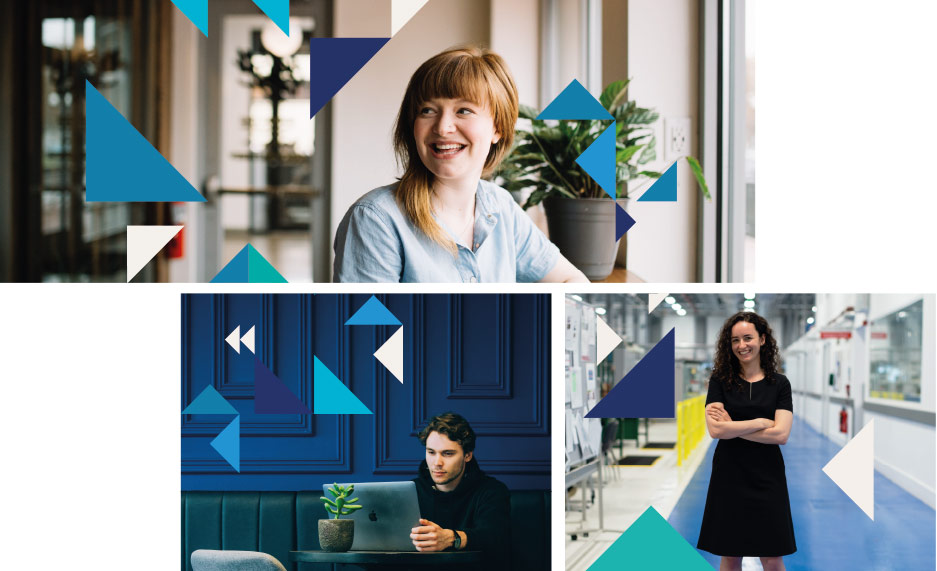 A new global employee value proposition strategy
Alongside more customer-focused workstreams including brand architecture and go-to market customer personas, value propositions and messaging, the employee dimension was essential – they would be delivering Hays' new strategy to market. What about this
new evolution of Hays should make talent want to join, and why should they stay? Working with different talent segments around the world, we established a global Employee Value Proposition strategy that would be adopted and adapted by local People & Culture teams.
A distinctive brand identity
Signalling the scale and impact of these strategic shifts was essential. Hays' previous brand identity – created over a decade ago in a pre-digital-first world – was evolved significantly. Holding on to assets with greater equity such as the Hays blue and its typography, we pushed them further, putting the idea of "Working for your tomorrow" at the core of a visual and verbal identity system that evolves, is never fixed, and always moving.
"Working for your tomorrow" now sits at the heart of Hays' long-term business ambition, influencing its organisational strategy, its current and future service and product propositions, its customer engagement and go-to-market strategy, and the experiences it creates for its employees.
Jacky Carter
GLOBAL CUSTOMER EXPERIENCE DIRECTOR
"The Yonder team is such an amazingly talented group of people, and it was an absolute privilege to work with you all. You so brilliantly got under the skin of who we are – then pushed us even further to an excellent result! Most importantly what we've created is the foundation of our future success as a business for years to come, so a huge thank you."
"Unveiling our new brand and repositioning has been one of the proudest moments in my 14 years at Hays, and the experience with Yonder to help us bring this to reality has been fantastic from start to finish. The way the Yonder team has worked hand in glove with our own throughout the process, across multiple workstreams, engaging with all levels of our organisation, has been exceptional. I am so excited about what the future holds for Hays, and Yonder has had a big impact on that."
Brand & business Strategy
Culture
Customer understanding
Design
Reputation
Innovation