When they launched over a decade ago, Heartcore's unique take on Pilates and self-care sparked a boutique fitness revolution in London. An antidote to the cold, sterile and sometimes hostile gyms that dominated at the time, Heartcore was, and is, all about community. Like all pioneers, they soon attracted imitators and competitors, many of whom were fast taking their face-to-face offer online to reach a wider audience.
We partnered with Heartcore to help them take their world class fitness classes online, without losing any of the singular Heartcore feeling that their loyal following has come to love.
When Heartcore first came to us, they were adamant that we experience what they do first-hand before we start work. So, we grabbed some yoga mats and dug out our workout gear. We took trips to their beautiful boutique studios all over London, we joined their online fitness classes, and we instantly got it. Heartcore is more than just a great workout, it is a feeling.
They aren't just another lifestyle brand; they are an approach-to-life brand.
Our job was to capture this approach and bring it to life in every touchpoint of their online experience. The work was given extra urgency when COVID-19 saw their studios close and the whole business move online.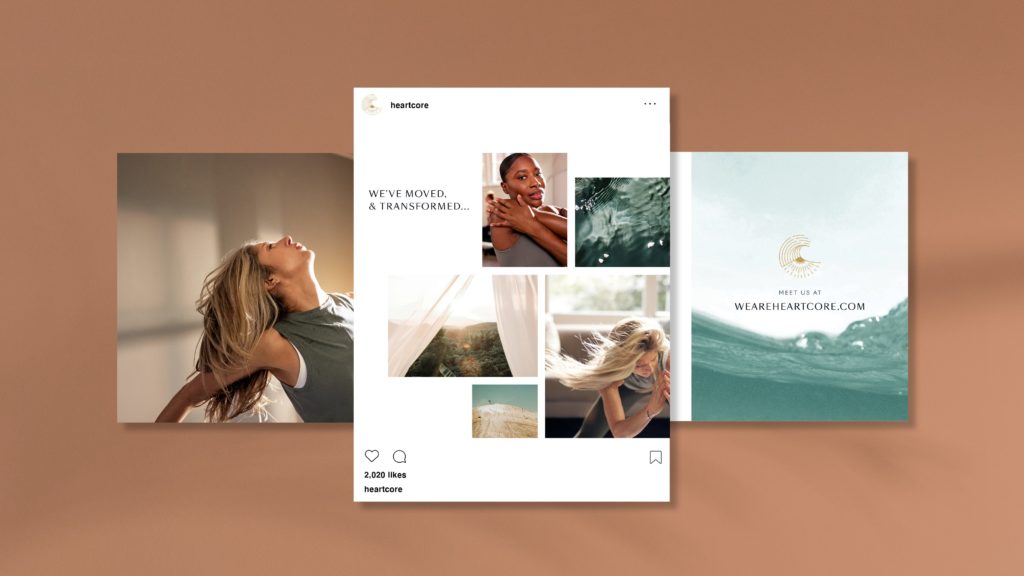 After extensive research and workshopping, we positioned the brand on the central idea of Positive Movement. Everything Heartcore does is driven by and creates positive movement – both physically and mentally. We developed a full brand strategy including narrative, experience principles and values to crystallise who & what the business is.
Whilst Heartcore grew up in London, the idea was born in California and a 'California cool' aesthetic is prevalent in each of their studios. We wanted to bring elements of this into their new visual identity. We created something fresh, light and inspired by the forces of nature. We also distilled their unique Tone of Voice, ensuring that the brand spoke consistently across all touch points.
We moved straight into acquisition strategy, developing a comprehensive digital acquisition plan to rapidly expand the online guest base. We complimented this with a refresh of CRM, building the journeys & the emails needed to convert guests from free trial to paid up members. Working with a SEO & paid media partner we helped to select, we formulated the short- & medium-term growth plan for the business, rooted in the long-term strategy defined in the branding work.
The visual, verbal and interactive identity was brought to life across a new website and platform. Here, users can join classes, manage memberships and keep connected with all things Heartcore. More than just a website, we created an online destination where users can have a full experience of the brand. To drive traffic to the new website at launch, we created a suite of SEO optimised blog posts and a targeted social media marketing campaign, designed to help retention and attract new customers.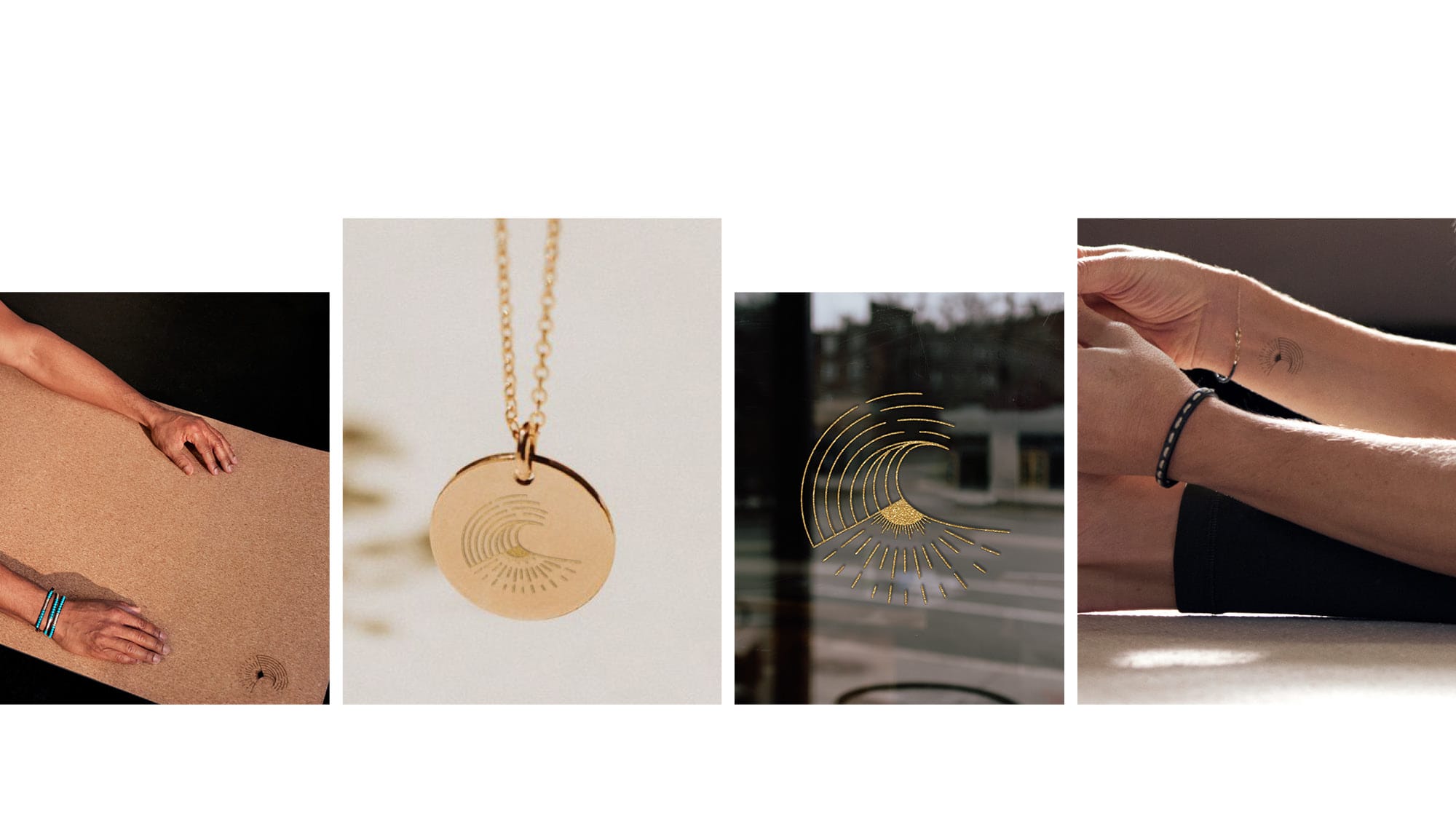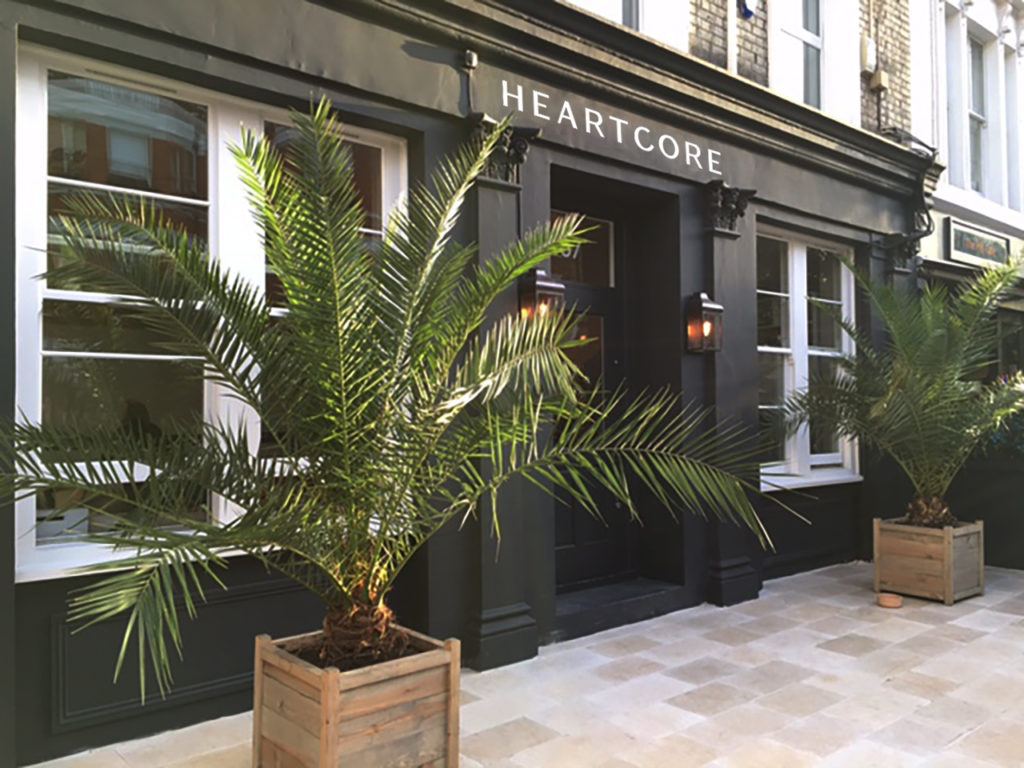 Brand & business strategy
Design