From Meisel and Zara to Paris Fashion week and colour-changing clothes: why meaningful transformation trumps newness
As an industry at the very forefront of the latest trends, being able to identify and tap 'the next big thing' is part of fashion's fundamental construct. In the last month alone, fashion headlines have covered everything from colour-changing outfits, the Humane Ai Pin, and fur ball dresses at Paris Fashion week to Zara's collection with Steven Meisel, Victoria Secret's 'The Tour' documentary, and the appointment of Chloé's new Creative Director. The industry is constantly evolving, renewing, and competing for originality. But in today's world, brands that make the pursuit of 'newness' a key strategic driver are seen as wasteful and unsustainable. So, how do fashion brands find the winning balance?
By asking what 'newness' actually means to customers first and foremost so they can deliver it in a way that feels meaningful and authentic to their brand. Besides, if every brand delivers the same 'newness', is it still new? And can you even tell one brand from another?
Newness vs following the crowd
Let's take a look at brand campaigns release during the COVID-19 pandemic, which triggered a wave of 'at home' shoots. When Zara first launched a DIY-themed campaign, it felt fresh, new and inspired. When Jacquemus released their version, starring Bella Hadid, it went viral. Soon after, a number of brands followed suit, meaning the novelty factor was lost.
Can you even tell which brand is which? Hint: there are 4 different brands here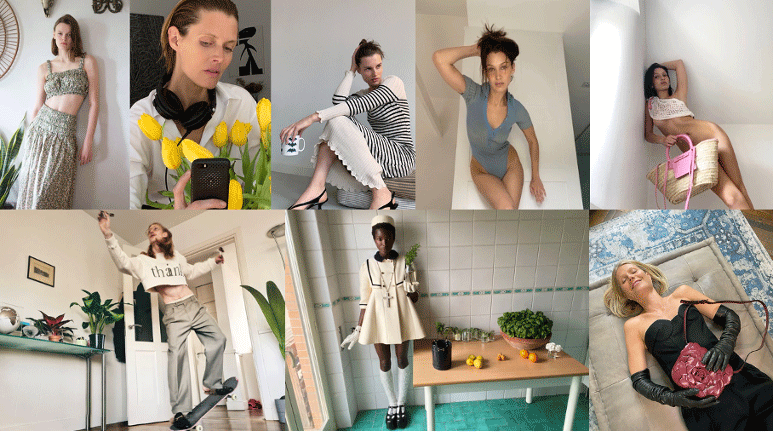 image sources: instagram @gucci, @jacquemus, @zara, @maisonvalentino
Rather than copying other brands by applying the same 'newness', a better approach would have been to create a unique brand response to what was a difficult situation. Yes, the pandemic was an unprecedented event that had a lasting impact on the customer landscape, but there will always be larger societal, cultural or economic developments that influence long-term changes in customer behaviour.
What's more, customers now expect brands to have an opinion on these, alongside some kind of true-to-brand response. This makes it all the more important for brands to stay up to date with broader changes – especially as these may become the 'newness' of the future.
Inclusivity vs exclusivity
'Newness' doesn't always move with the times. Remember when Abercrombie's entire brand focus was clothing the hot and popular kids? Can you imagine how that would play in today's world? Thankfully, Abercrombie has transformed their brand narrative, so much so, it's hard to believe it's even the same brand.

Image: Abercrombie & Fitch
Moreover, brands like Abercrombie likely have a customer population dominated by Gen Z This makes it all the more important to ensure that any and all transformation is undertaken in a meaningful way. Gen Z shoppers value authenticity, social responsibility, integrity and inclusivity, which brings us to the question of high fashion.
Historically, luxury brands have been positioned as overtly exclusive, which really doesn't wash anymore. Cue a flurry of recent high street meets high fashion collaborations. A great example is H&M teaming up with the likes of Balmain, Mugler and Jimmy Choo. Zara is also bringing high fashion to the high streets with its new collaboration with Steven Meisel. Together they're making fashion more inclusive.
It's fair to say that most fashion brands have adopted some form of inclusivity – but the question remains, have they done so with authenticity or simply because it's the latest trend that 'customers want to see'. With this, we can look to 2023 fashion week where less than 1% of models across London, New York and Milan were considered plus size.
While body positivity and inclusive fashion have become strong narratives elsewhere, fashion week tells a different story. After years of trying to move away from the ultrathin Kate Moss era, it seems to be making a come-back, which feels like yet another trend rather than the meaningful change customers want to see.
Fashion brands have an opportunity to create clothes that make people feel beautiful, no matter their size. Moreover, the fashion industry has a responsibility to create clothes that fit people rather than asking people to change so they can fit into the latest designs.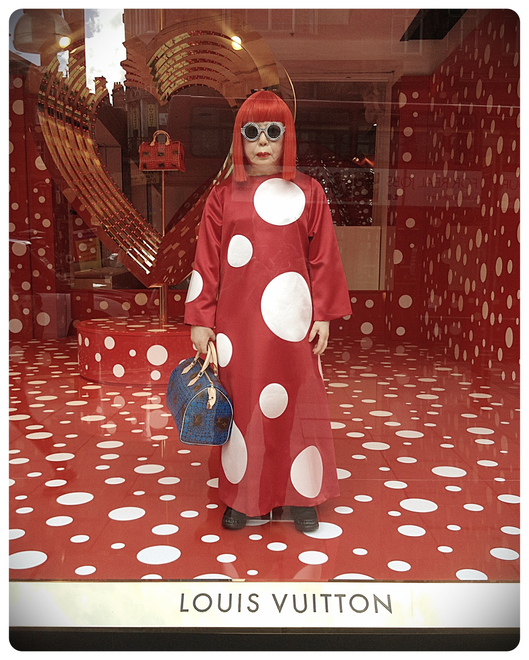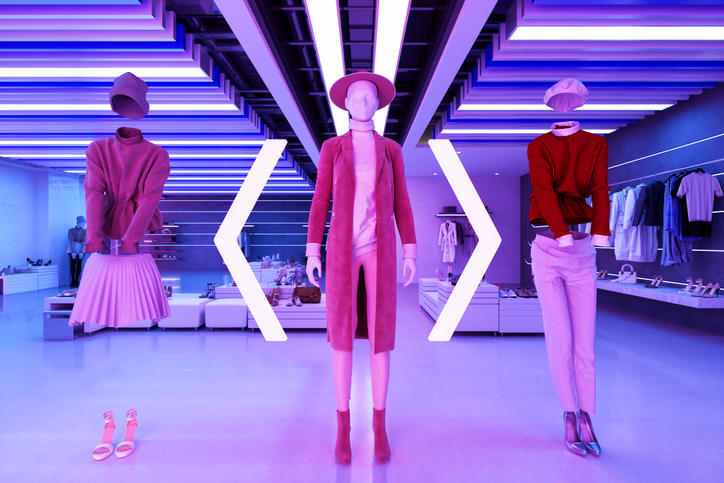 Online shopping vs in-store experience
What if meaningful transformation actually felt 'old school' rather than new? Post pandemic, customers have expressed a returning desire for in-store experiences. As a result, we've seen major online brands like Amazon and Shein open bricks-and-mortar stores in response to changed customer expectations.
Customers are now seeking a specific experience when they visit a store. Everything from the smell to the layout and staff attitudes can have an impact – which makes it a vital opportunity to cultivate a lasting sense of connection with your customers.
Brands can do so much more than simply exhibit products in a beautiful environment, such as introducing an experiential feature that feels unique and authentic. Think of it as a tangible expression of your brand. Jacquemus is doing this particularly well with an unusual pop-up store design and surrealist marketing – a great example of how a brand can leverage a strong identity in a fun and engaging way.  
Known markets vs emerging markets
China has been the luxury fashion target for the past few years and is rapidly becoming the biggest consumer of fast fashion. Many brands already know this and focus on China when mapping geographical opportunities. But rather than tapping the same market, fashion brands could look to unfolding geographical and political changes for other ideas.
Take South Korea, for example, where total spend on personal luxury goods increased by 24% in 2022, reaching $16.8 billion, bringing this to about $325 per capita. According to Morgan Stanley, that's more than the $55 and $280 per capita spent by Chinese and American nationals respectively.
Or how about Saudi Arabia, which isn't far behind thanks to its new strategy to open up the country through its 'Vision 2030' plan. All industries in the country are growing as a result, including luxury. IMARC expects Saudi's luxury market to reach $15.8 billion by 2028, and the overall Middle East fashion market is expected to reach $89 Billion over the next five years.
Bottom line don't be afraid to think out of the box rather than simply thinking new.  
The new vs the fundamental
Newness will always have a place in fashion, but brands must explore opportunities that lie beyond the realm of the latest trend. This means tapping changes in consumer behaviours and expectations, which will have a longer lasting impact that 'the next big thing'. It means understanding why customers feel an affinity with your products, which inevitably boils down to one thing – brand.
Rather than simply responding to 'newness', be proactive in understanding the larger influences at play and how you can reposition your brand in light of these. At the outset, when defining or redefining your brand, we recommend that you consider the following.
Connection: understand your audience and what they need

Advantage

: look beyond your market and consider who else could enter it

Authenticity

: know what truly defines your brand, what you want to be known for.
And remember that these will be impacted over time by changing societal, cultural and generational attitudes. So stay flexible and open to change, which doesn't always mean newness, but continuous evolution that keeps your brand fresh and authentic.
There isn't and shouldn't be just one 'future of fashion' but a future full of opportunities for all brands to transform in ways that ensure long-term success. Yes, 'newness' is important, but keep your brand at the heart of it. Keep growing and changing, just make sure you're doing it your own way.