A movement in
customer understanding.
Confidently predict how audiences will respond to your business initiatives.
Yonder Clockface. Your audience whisperer.
Find out what makes your customers tick.
Yonder Clockface reveals how the people that matter the most to your business relate to each other on the things that matter – and why.
If you understand the world around you, and how your audiences interact with it, then you have a more powerful way of connecting with them. You can then initiate the right action to drive growth. Action that's much more effective and efficient, and supercharges your bottom line.
Forget old ways of thinking, Yonder Clockface delivers a fresh new level of insight – one you haven't seen before. It looks beyond what people say, beyond what your business thinks it knows about your customers, to confidently predict how audiences will respond to your business initiatives.
Yonder Clockface maps people to a position on a clock so that you know what time they align to, providing a common reference for customer understanding across your business.
The two fundamental forces – 'security' and 'diversity' – shape who we are, how we behave, and how (and what) we buy. The two forces consider complex global cultural, economic and political dynamics – how they interact, and how they change. As a business leader, you know that people's view on the world has a huge impact on how they make decisions on what to consume, and how to consume it.
Yonder Clockface is the simplest way to instantly understand these complex audience behaviours. It gives you a unique way of looking at the world by delivering timely and continual audience insights, keeping your business evolving at pace.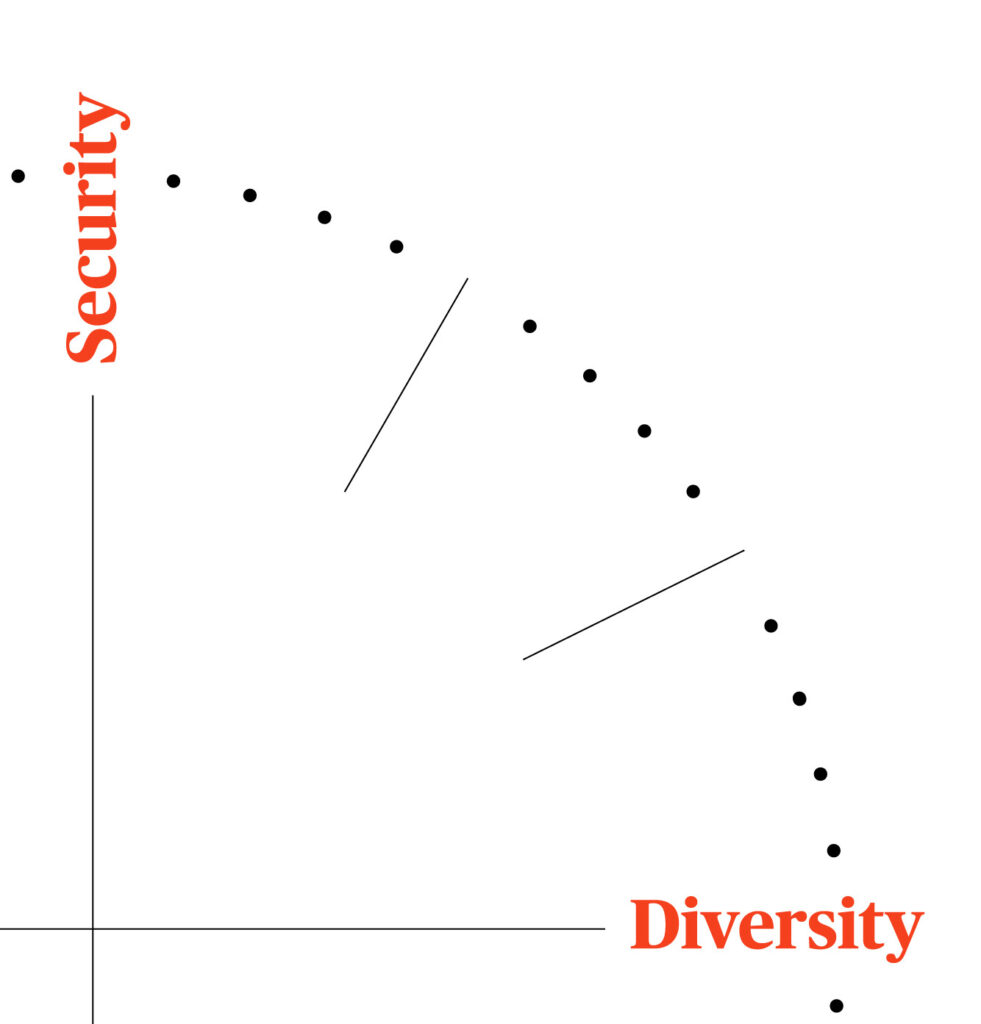 not everyone is data literate, but everyone is story literate.
Yonder Clockface's audience insight is often eye-opening and transformational. It interprets complex and multi-faceted data and translates it into deep customer understanding, so you can tell a story everyone can immediately understand.
With sophisticated machine learning and data science techniques, Yonder Clockface digests multiple and varying data sources. 
We can show you how your customers really behave, and what their attitudes are towards… well, pretty much anything! Most importantly, we can show you why. 
move FORWARD, WITH DEEP AUDIENCE INSIGHTS.
Yonder Clockface empowers you with the knowledge your business needs to grow through new and existing revenue streams. It keeps your business on point, and moving forward.
Which one is the right growth opportunity?
Which products are going to really drive growth? And who with?
Are you saying the right things, but to the wrong people?
Are you talking to the right people, but saying the wrong things? 
Are you saying the right things to the right people, but through the wrong channel or influencer?
What are your customer's true feelings about climate change? Why do they feel this way? And what should your business do about it?
Are your actions upsetting your superfans or causing controversy?
Are you sending conflicting messages to your customers?
Can you charge a premium?
Which service style hits the right note with the people you want to attract?
Join the world's biggest online marketplace, a leading international retailer, a national sports body, the UK's largest telco, and a British public service broadcaster by asking Yonder Clockface your toughest business questions…
Have a question? Put Yonder Clockface to the test.