The past five years have led to a complete transformation in the luxury fashion space. From the rise of aspirational fast fashion leading to faster supply chains, to the massive proliferation of direct to consumer brands empowered by social media platforms like Instagram and easy to use website builder eCommerce platforms like SquareSpace and Shopify, heritage brands face more pressure than ever before.
To be successful in today's increasingly connected and brand conscious world, heritage brands that want to succeed need to update their storytelling for the modern age, requiring a fresh point of view while seamlessly weaving stories of the past into the present in new ways. We explore what lessons heritage brands can learn from the latest fashion upstarts and other heritage brands that have been telling their own brand stories the right way.
An American icon
While American heritage luxury may be seen as a misnomer for a country founded only 198 years ago, Brooks Brothers is an exception to the rule, predating iconic brands like Louis Vuitton, Hermes, Brioni and even Gucci. Founded in 1818 and as the oldest American men's clothier in the US, this iconic American brand predates many cultural touchstones that the world first thinks of when they think of America: Hollywood, baseball, the Statue of Liberty, the list goes on. Brooks Brothers has outfitted 39 out of the 44 American presidents. And while today Brooks Brothers may be considered to be traditional, the company historically has been a true innovator brand, introducing many menswear details and designs that are ubiquitous today. From the first button-down collars for dress shirts, inspired by polo players in 1896, to the world's first non-iron 100% cotton dress shirt in 1998, the contributions have been numerous and significant.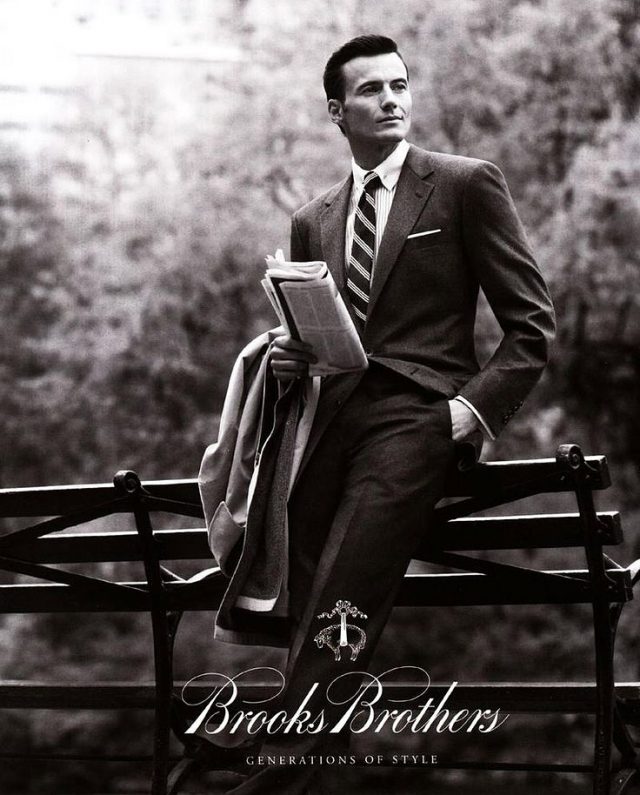 Today, Brooks Brothers is a heritage brand, as well as the ultimate flag bearer for preppy Americans everywhere. And while in recent years, Brooks Brothers has stayed relevant with the introduction of a Red Fleece line for younger consumers and an updated Golden Fleece line with technical innovations for its older customers, we see improvements the company could make in telling its heritage brand story for today's modern audiences.
Brooks Brothers has certainly put a lot of effort into creating content across many platforms, but content strategy is only one part of the storytelling process. To be top of class, Brooks Brothers also needs to dive deeper into its archives of 'firsts', styles, and various brand incarnations to leverage those truly special, unique and defining moments which can be reimagined for a modern audience. Together, these brand elements form the foundation for interactive, impactful, and truly omni-channel stories that immerse the consumer in Brooks Brothers' deep and rich heritage to better inform its present and future.
Defining heritage is oftentimes a difficult task, but as the German writer Goethe once said, "Make a better future by developing elements from the past." Today, we look at two up and coming brands with no real heritage that have yet somehow succeeded in effective and modern heritage brand storytelling, as well as one storied fashion brand that has gone through an incredible revival in recent years, to see what lessons we can draw to better inform Brooks Brothers' story telling process moving forward.
American heritage brands generally fall under two iconic American archetypes: the rugged and pioneer outdoorsman or cowboy, and the preppy East Coast WASP. Levis, Filson, Brooks Brothers, and Bass are some familiar names that fall into either category, but today they face increasing competition from newer and fast moving upstarts such as Tracksmith and Shinola. Tracksmith, founded in 2014 by a co-founder and creative director for Rapha and a former senior marketer from Puma, is proof that a company doesn't need a long storied history of fine craftsmanship to be a premium heritage brand. Sometimes, all you need to do is borrow.
How to borrow heritage and get away with it
The Tracksmith brand is a perfect synthesis of old and new, heritage and high-tech. Appealing to a specific community and niche of hardcore runners, Tracksmith is an upstart premium lifestyle brand that has grown quickly in only two years by associating itself with the rich American heritage that is amateur East Coast running: a preppy and sepia tinted lifestyle of Ivy League track and field meets and long runs through sun drenched forests. Yet at the same time, while Tracksmith certainly pays homage to the timeless traditions of American amateur and collegiate running, it manages to tells that story in a new way.
One way that Tracksmith succeeds in its brand storytelling is through its product. Many of Tracksmith's products are rooted in the brand's core identity of a modern timelessness, with designs that have clear hints and references to amateur running traditions of old, but materials and fabrication clearly rooted in the present. One such product, the Van Cortlandt singlet, draws design inspiration from the Cornell track team of the late 1800s, but utilizes a luxurious antimicrobial performance mesh sourced from Switzerland.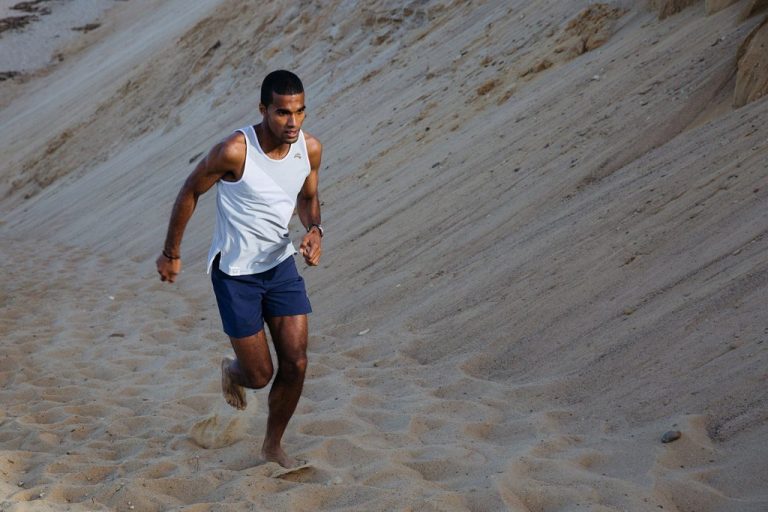 Another key strength in how Tracksmith tells its borrowed heritage brand story derives from its flawless visual identity and creative expression. Through the use of beautiful imagery and videography, well-designed typography, and a strong social media presence, Tracksmith creates immersive experiences for customers, evoking moments and emotions of a heritage that is both timeless and nostalgic, intertwining the past and present into a singular cohesive brand story.
Tracksmith understands that for a modern day heritage brand, history and innovation are not best used as separate tools, but as two halves of one cohesive whole.
The lesson to be learned here is that the concept of "heritage" is entirely fluid. While Tracksmith created a brand around the heritage of a niche American lifestyle and sub-culture, Shinola is a company that created a brand around the heritage of an entire city and its legacy. Founded by the man who started Fossil watches and built it into a publicly traded fashion watch empire, Tom Kartsotis, Shinola is best known for being "Built in Detroit." But while the brand has a powerful feel-good, homegrown, small batch brand story, in reality, Shinola's successes are largely the result of millions in dollars of funding and meticulously planned brand-led thinking.
"Why be a behind-the-scenes manufacturer for other companies when the real money was in launching a brand with built-in purpose?"

Inc. Magazine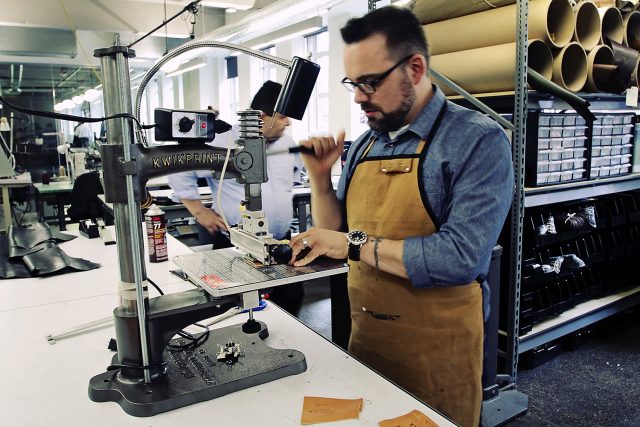 Shinola was originally meant to be a 100-person factory that would produce white label timepieces in Detroit for brands like Tiffany and Movado. But instead, it became the first major brand to capitalize on and appropriate Detroit's storied manufacturing history for its own purposes. In the process of creating the Shinola brand, Kartsotis paid $1 million for the Shinola name alone (previously owned by a famous Detroit shoe shine company). Kartsotis also recruited creative talent from global luxury houses like Gucci, hired the branding firm Partners + Spade, and partnered with Ronda AG, a Swiss watch movement maker, and BAT Ltd., a Taiwanese dial manufacturer, to train his workers. Many more millions of dollars were also put into marketing campaigns, shot on the streets of Detroit by Bruce Weber, a famous fashion photographer. And most importantly, the Shinola factory and its workers became an integral part of Shinola's carefully crafted heritage brand story, one of urban renewal and good old fashioned, handcrafted American grit.
And while the brand is not without its controversies for its misleading marketing, with the FTC stating recently that simply assembling overseas parts in Detroit didn't qualify Shinola to claim that its watches were "Built in Detroit," Shinola continues to thrive. With sales of $100 million last year alone, hundreds in millions in investments, and visits from celebrities and dignitaries such as Presidents Clinton and Obama, Shinola is proof that when it comes to heritage, brand can often shape reality, instead of the other way around.
Same name, new brand
Not everyone, however, has to invent or borrow. Some companies, like Gucci and YSL, have real and storied histories, as well as an accumulation and wealth of knowledge and craft built up over time. In the same vein as Brooks Brothers, these companies face their own challenges when it comes to brand storytelling.
A common mistake many of these brands make is treating their heritage as a set of rules, rather than a launching pad for inspiration.
Truly innovative heritage brands understand that in a fast moving and digitally enabled world, brands that succeed are able to stay true to key aspects of their heritage, while simultaneously taking strong and new viewpoints that are relevant to the modern-day consumer.
As a company that has gone through several reinventions, Gucci is a brand that fully understands the importance of not being stuck in the past. In the 90s, Gucci was on the verge of bankruptcy and hired Tom Ford as Creative Director, who quickly corrected course for the iconic brand with a series of bold collections, taking the brand to new heights. But after Tom Ford's departure in 2004, Gucci has slowly fallen back into obscurity, only to be recently revived once more in recent years by Alessandro Michele, who joined the label under Tom Ford in 2002 and was promoted as Gucci's newest Creative Director in 2015.
Perhaps one of the most exciting new developments in the fashion world in 2015, in only one year Michele has redefined Gucci's heritage brand story, to great applause. Where Tom Ford's Gucci represented overt sexiness and extravagant in your face branding, emblematic of the 90s and early 2000s, Alessandro Michele represents a modern sensuality, defined by an androgynous, eccentric, and new vintage feel: distinctly Italian but ambiguously European jet setter at the same time.
"In his debut women's wear collection, Mr. Michele delved into an imaginary attic trunk full of vintage treasures, recombining the elements for the girls and boys of a haute flea market world."

Vanessa Mezzanotti, The New York Times
Unsurprisingly, Alessandro Michele is a lover of antiques, with items such as Empire chairs with golden brocade on Oriental carpets and a tremendous 19th Century desk filling his office in Florence, and this love for the more delicate and unabashedly flamboyant aesthetics of old Europe shine through in his collections. Translated into product, the iconic Gucci horse-bit buckle loafers have been upgraded with mink-lining, and the iconic interlocking Gs and red stripes are splashed onto wallpaper florals, oversized geek-chic Wes Andersonesque glasses, and a colorful mixing of pieces to give an effortless casual look that resonates clearly with today's luxury consumer.
And people love it.
While the core elements of Gucci's heritage are all still there through exquisite design and unparalleled craftsmanship and product, Michele has taken a bold and fresh new point of view to reinvigorate Gucci's brand story (and sales) the new Gucci brand resonate with modern consumers more than ever before.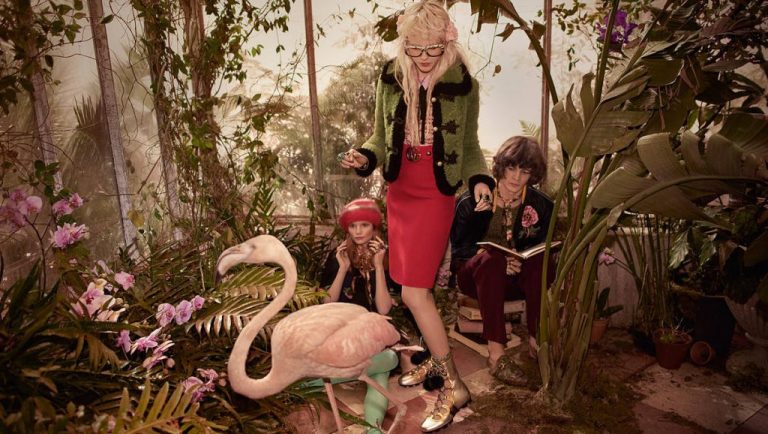 Ultimately, the way a brand tells its story will always be dependent on its business needs, objectives, and greater strategy. Tracksmith was entering a premium lifestyle sportswear market, and so adopted the heritage of an affluent subset of the running community to relate to its customers. Shinola entered a competitive premium watch market by co-opting the heritage of an entire city to position itself as a champion for the underdog, while Gucci completely reinvented its brand story and positioning to regain relevance and revenues.
Looking forward, to reach a new level of growth with female and international customers, Brooks Brothers will need to explore what its brand really stands for and how it can refine and adapt its brand storytelling to innovate and increase its relevance to new target consumers. Clearly, tradition is an important part of Brooks Brothers heritage, but it shouldn't define and constrain the brands storied legacy of innovation. America is a rapidly changing country, with increased diversity and new perceptions of where and how the affluent want to spend their wealth. In the end, the key to Brooks Brothers success will be its ability to retool its time-honored brand story of traditional American affluence and adapt it for a new and modern America, in product, design, and strategy. The world waits with bated breath.