Between January and March, Yonder surveyed 90 MPs in the latest wave of our parliamentary research. The research – conducted while the coronavirus pandemic meant different restrictions were in place across different parts of the UK – found that:
MPs across the House of Commons remain most concerned about healthcare and the NHS amid the coronavirus pandemic. 88% of MPs mention concerns about the NHS/healthcare, which is almost unchanged since January's 86%.
Concern about the economy, employment and business support has lessened slightly but remains high. 61% express concerns linked to the economy compared with 78% in January.
Housing (28%), education (24%) and Brexit (22%) make up the other issues in the top five. Concern about education has increased since 10% mentioned the issue in January, while mentions of Brexit-related concerns have fallen after rising around the end of the transition.
14% of MPs mention concerns regarding climate change and the environment. In the year that the UK is hosting the UN Climate Change Conference (COP26), it will be interesting to monitor whether the level of concern shifts throughout 2021.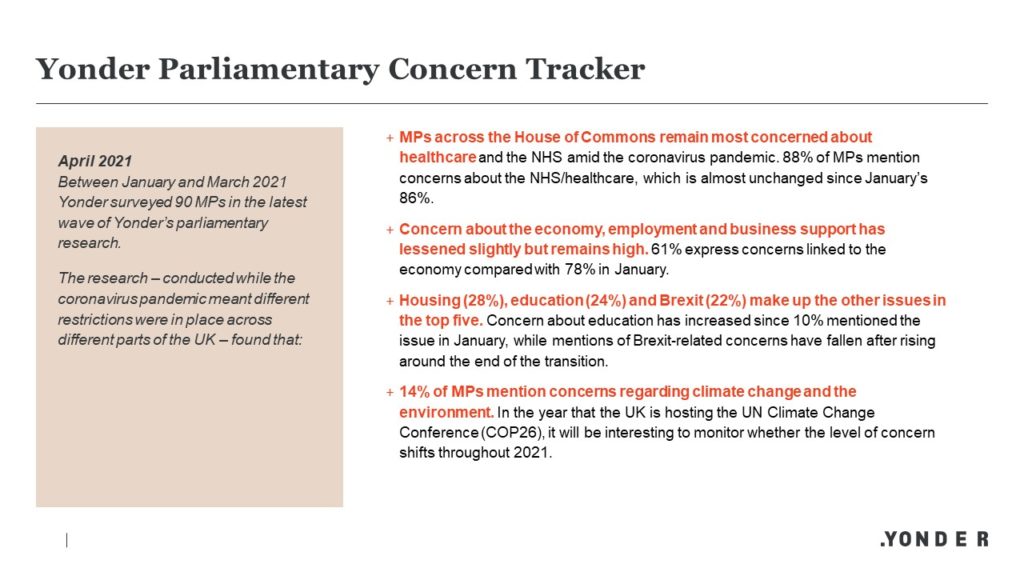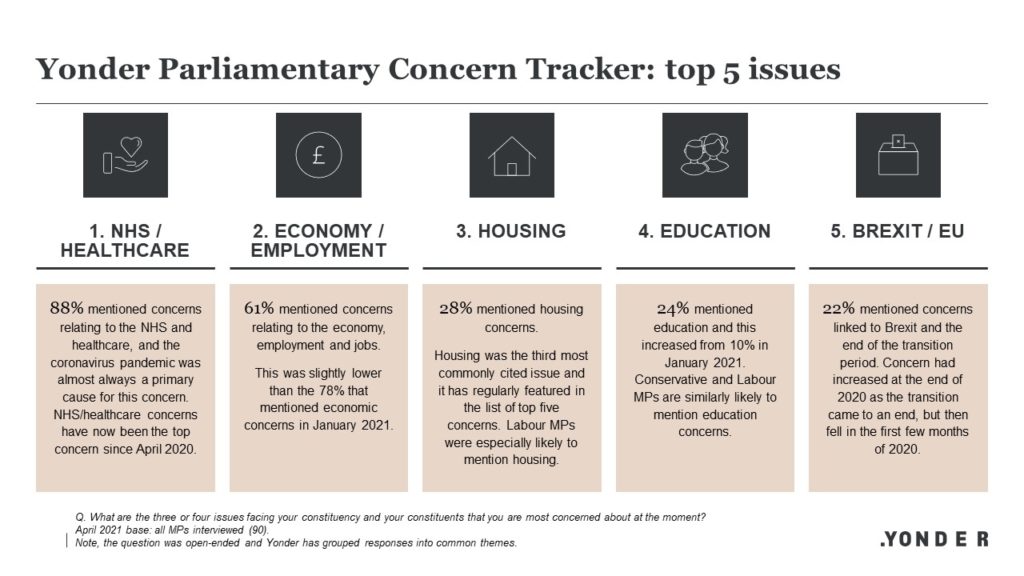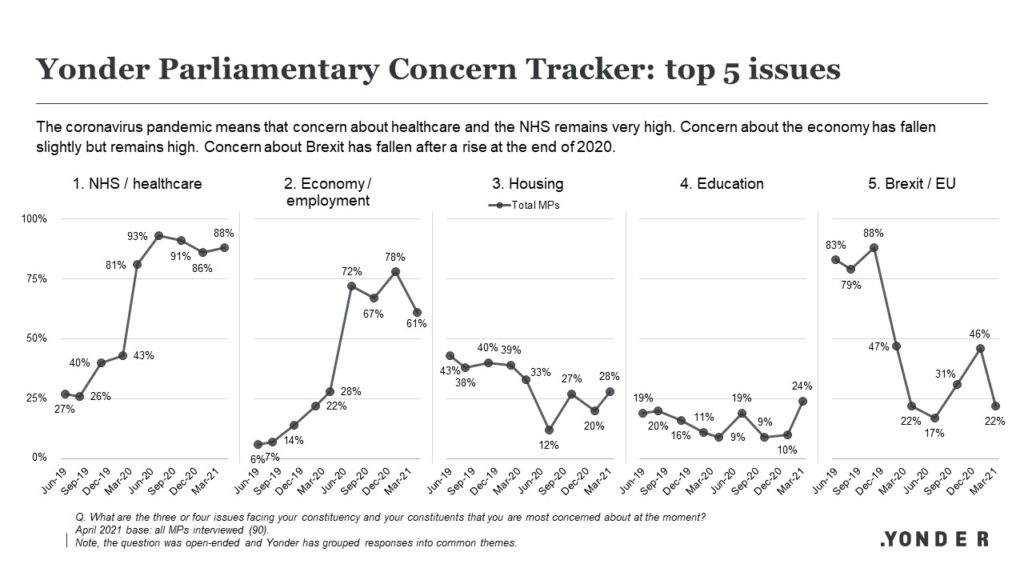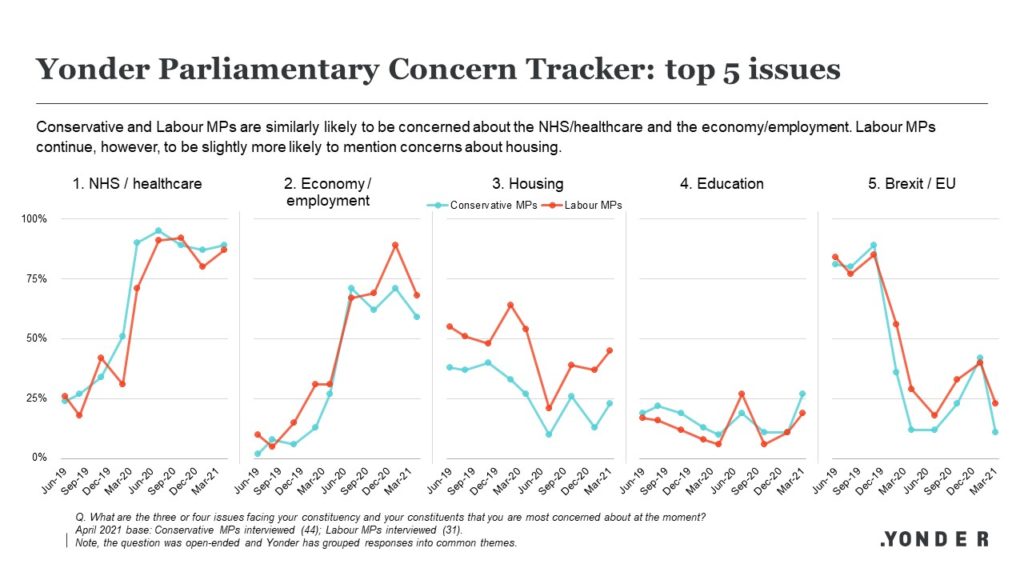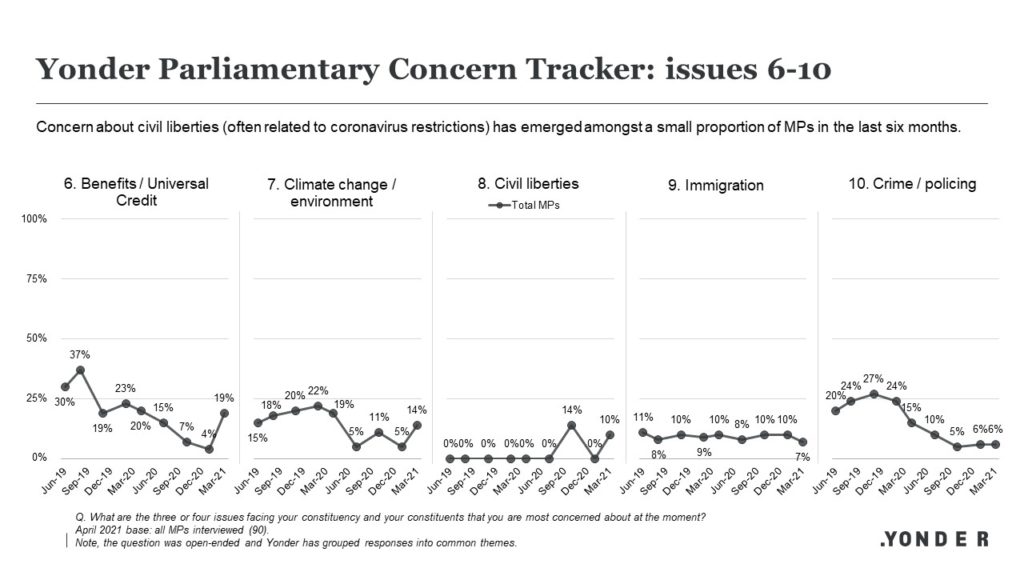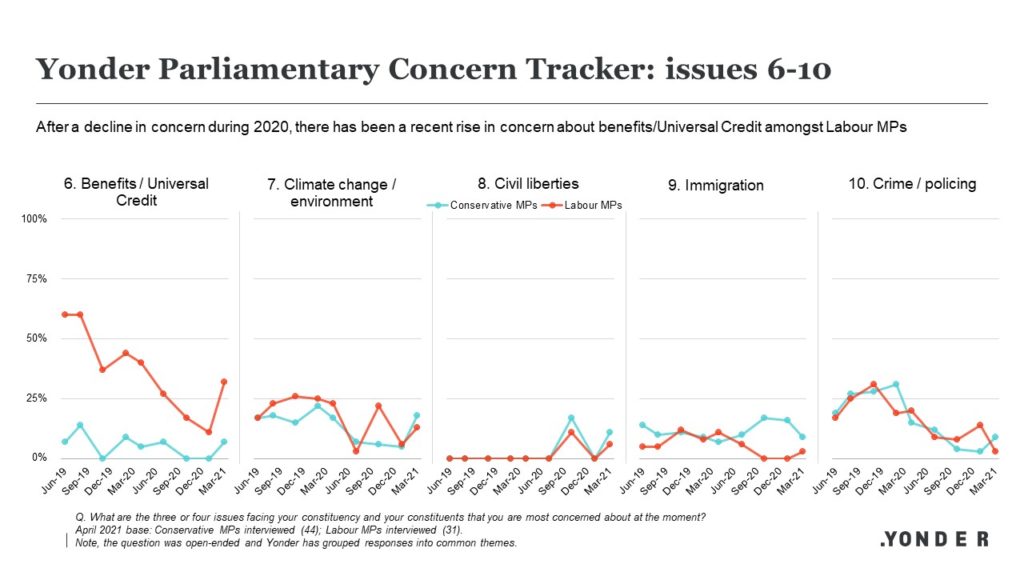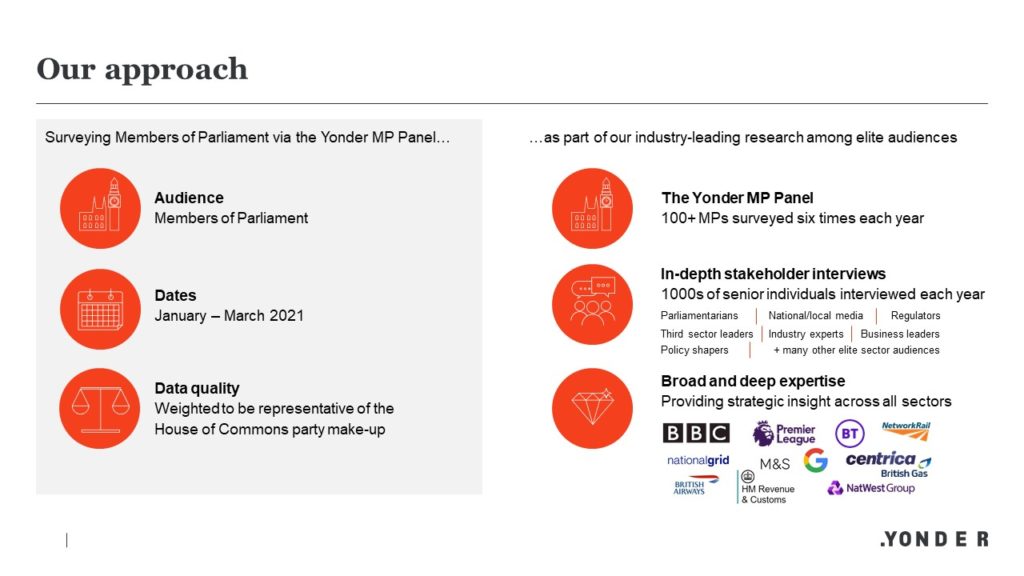 ---
About Yonder
Yonder is a consultancy that blends research, strategy and imagination to unlock opportunity and deliver business performance.
Yonder has a team of 175 researchers, data analysts, strategists, creatives, culture experts and innovators based in London, New York and Hong Kong. Yonder's clients include Amazon, BT, Costa Coffee, Formula 1, Lane Crawford, Marks & Spencer, Nationwide, Premier League, Oriental Bank, RBS, Rosewood Hotels and Toyota.
If you'd like to find out more, please contact hello@yonderconsulting.com.