Standing out in a saturated market is a problem most businesses are familiar with. In the managed services and staffing industry, firms are largely viewed as interchangeable, with few able to stand out for their unique offerings. Relying on scale is not enough, so when DISYS and Signature Consultants merged, they both knew they needed a powerful strategy that could protect what had made them each unique, whilst combining and growing their offering in a new, unified brand. That's where we came in…
Digital Intelligence Systems, LLC (DISYS) is a global managed services and staffing firm with 57 offices worldwide. Signature Consultants is a top IT staffing firm that connects today's best tech talent with forward-thinking Fortune 500 and high-tech companies.
DISYS and Signature Consultants merged in 2021, bringing an additional 29 offices into the portfolio. At the time, DISYS and Signature Consultants were operating in similar spaces, but their service styles were entirely different. 
Signature was known for white glove service – extremely consultative and bespoke. DISYS was more systematised for larger enterprise businesses. They could source mass quantity at speed. Each brought its own benefit to the market, and their new, unified model needed to comfortably house both.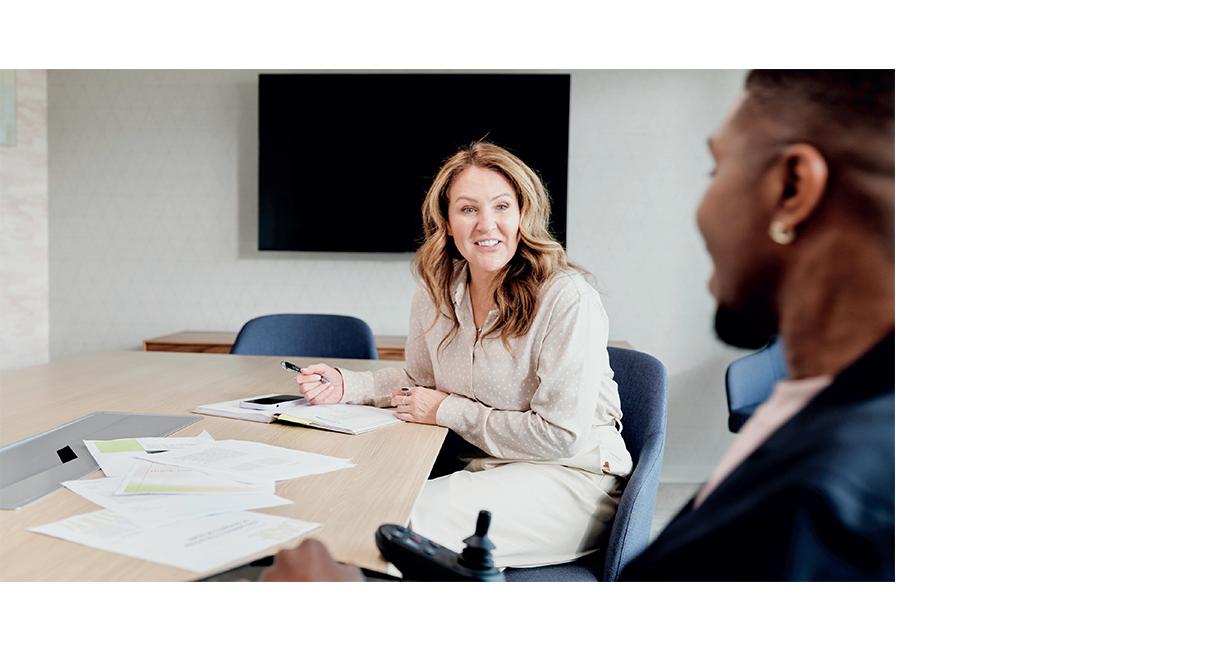 Both businesses were operating in a crowded market, with little differentiation. It was transactional, price-driven, and commoditised. The bar was set low, with negative experiences rife across the industry. The stage was set for a new kind of firm, one that could tackle the industry challenges of today, and get proactive about the challenges of the future.
A fusion of businesses that combined different skill sets, innovative thinking, and a wide range of service models, would be needed to change the trajectory of the industry for good.
The key? Building on the people, technologies, and processes to create clear standout and give customers what they truly need, instead of simply getting bigger.
"We aimed to develop a brand that not only met the needs of our constituents, but one that truly reflected our business purpose and challenged the status quo in an industry that is badly in need of disruption."
a five-pillar business strategy

We validated this strategy with Voice of Customer research. The idea of being able to choose the approach best suited to their needs appealed to them and created distinction, and the platform model was attractive to them. By expanding into new areas, DISYS could differentiate and grow beyond just their size.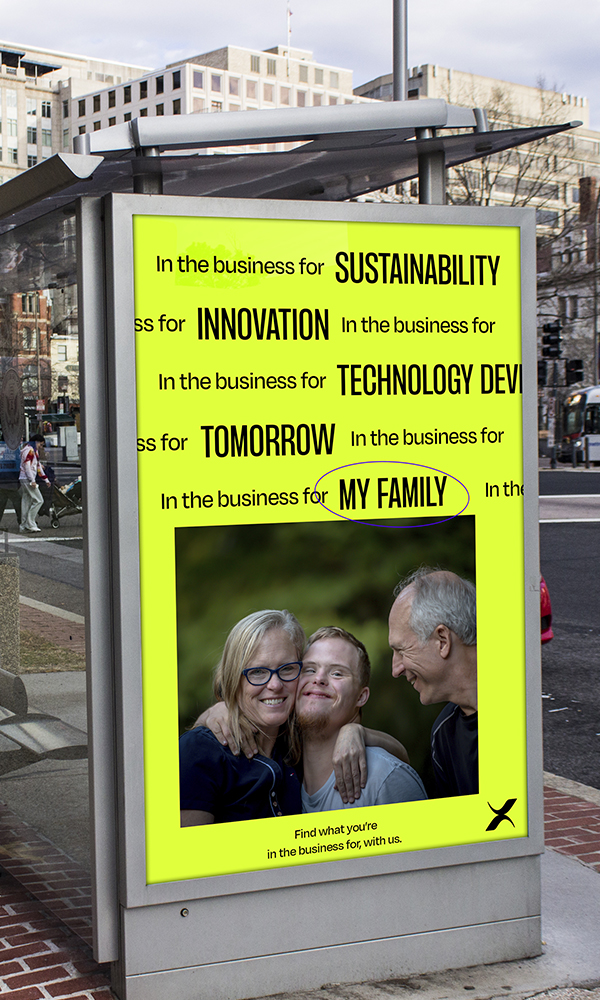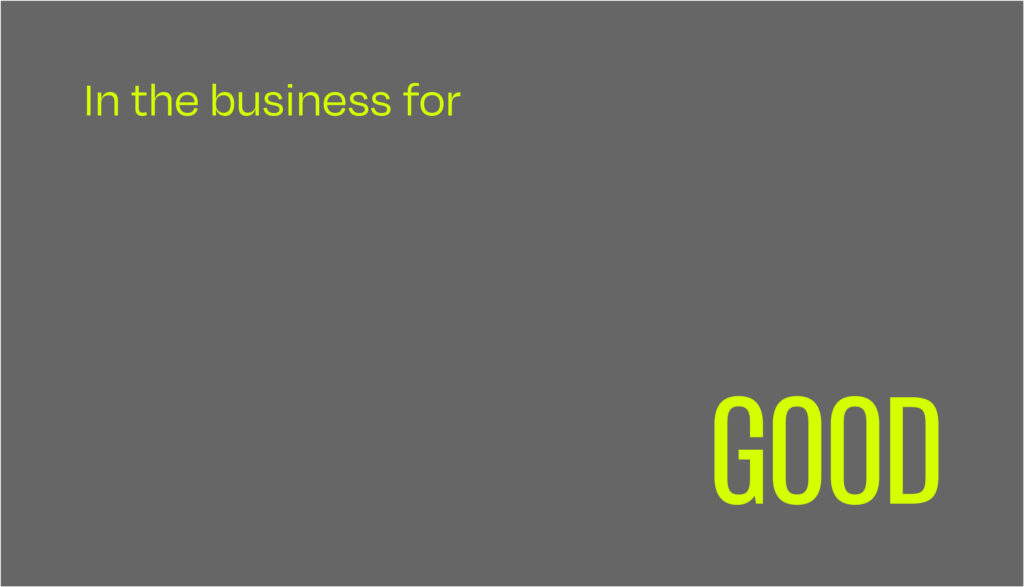 In the business for good.
starting with brand purpose
We started by defining what the brand should stand for. In collaboration with DISYS and Signature Consultants, it was clear that the role of Dexian is to enhance the lives of the individuals, teams, companies, and communities it serves.
To achieve this, we positioned Dexian as the guiding light that exists to chart the way through the fog. In doing so, Dexian empowers everyone behind a single, powerful purpose: to do the right thing.
We developed a purpose statement to capture this sentiment, which caught fire across the business as soon as it was introduced.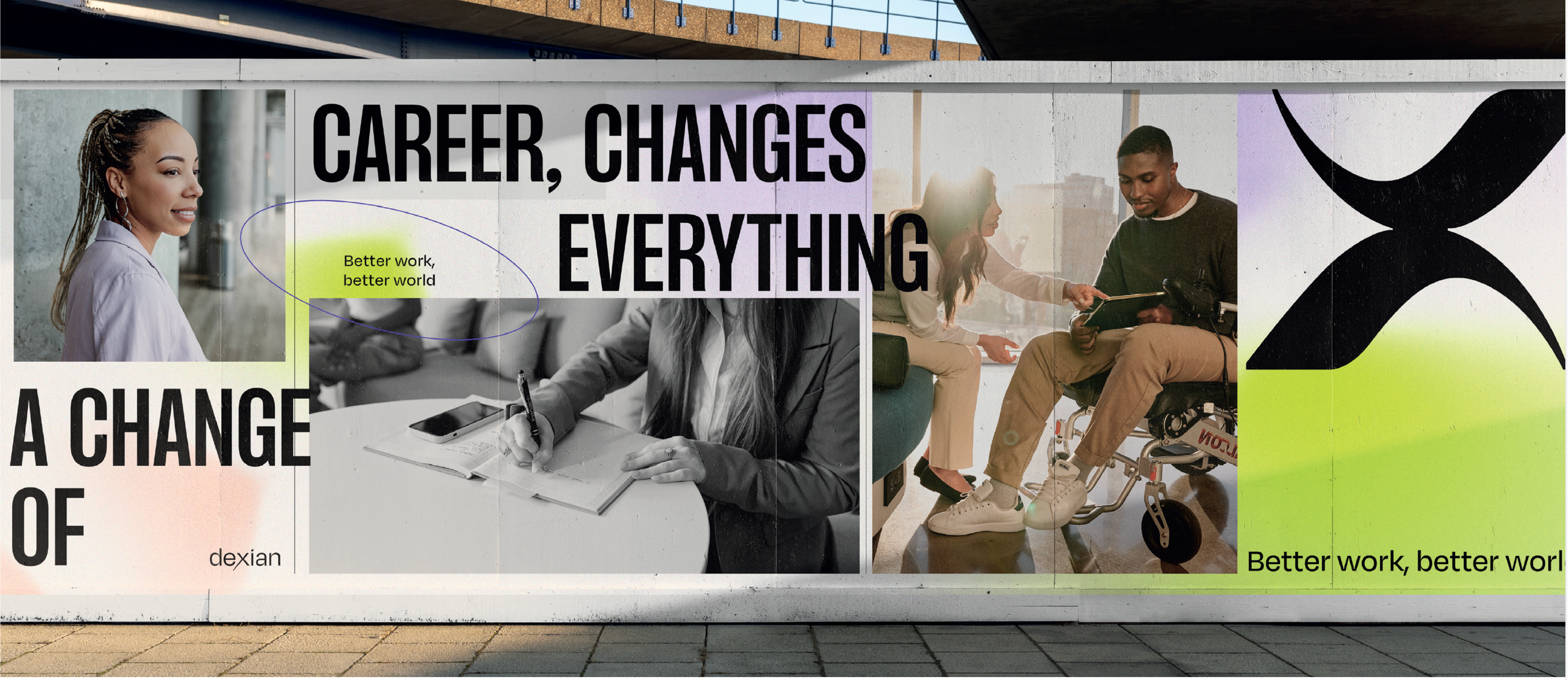 We needed to articulate the brand in a motivating, inspirational way that speaks to the effects of bringing together two things to positively influence their paths: we connect exceptional talent, technology, and businesses in a way that changes their collective trajectory – helping them navigate the path to progress with accelerated momentum and make meaningful change.
The brand's positioning articulates what it means to come together to create an exponential increase in energy without harming what was present before: fusing businesses, talent and technology to generate trajectory changing opportunities that yield new levels of success for clients, talent and society.
Dexian go beyond the blue – into black sky thinking – a space where intuition and science is utilised to make smart decisions, minimising risk to new levels of success.
Client feedback – in the business for good is great.
Guiding light is a perfect role.
Black sky thinking is very intriguing.

The name was crafted over several intense sprints to capture a succinct articulation of what the brand represented.
There were critical challenges that we needed to address – the name needed to be unique, it needed to have meaning and purpose, and it needed salience across multiple geographies.
We extensively tested and rigorously scrutinised several viable contenders until a unanimous decision was made on a name that speaks to their precision at scale, adapting to any challenge and turning their hand to anything.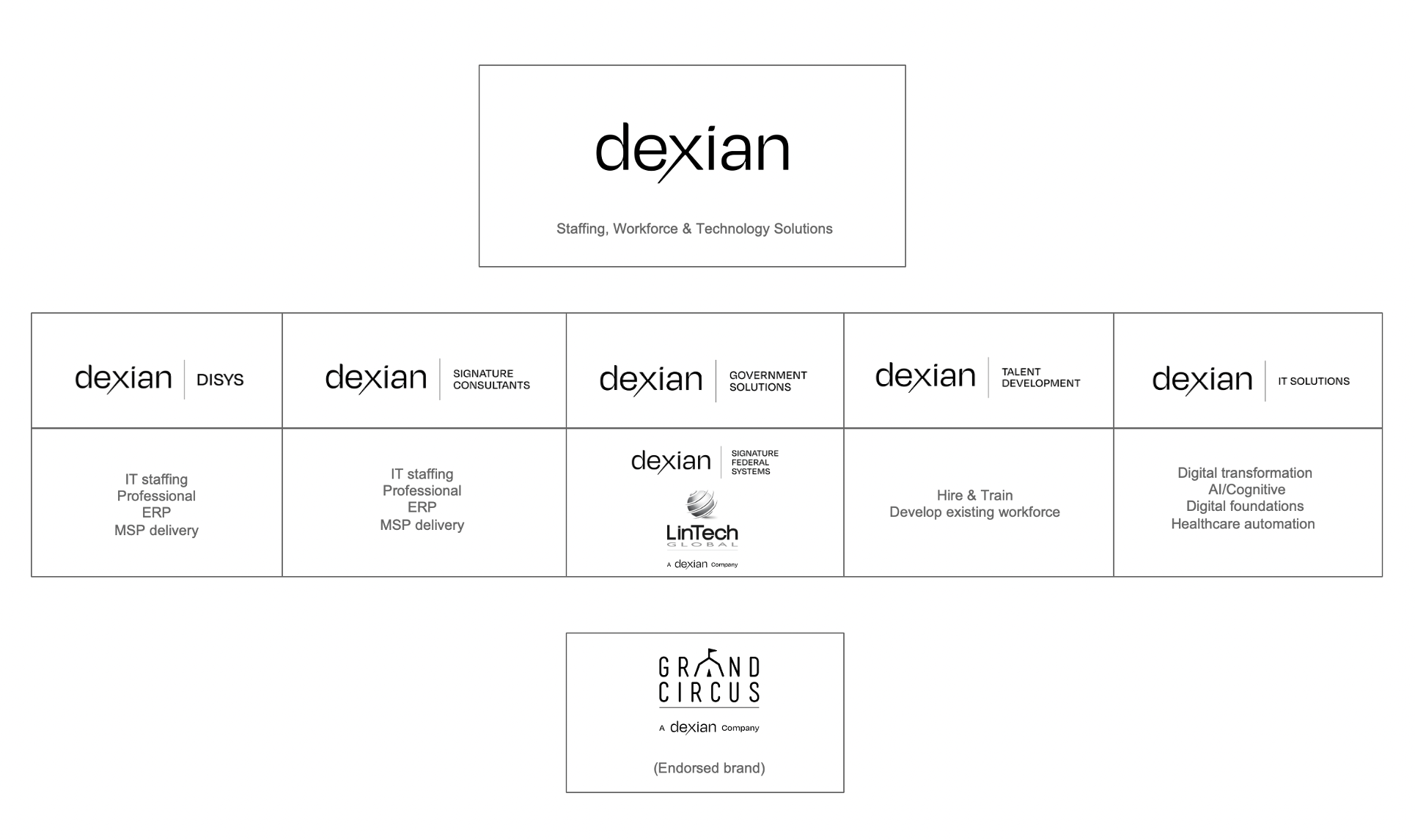 From here, we built out the architecture of Dexian – bringing together the many acquisitions and legacy brands, simplifying the portfolio to create a full-service capability offering.
Together, we restructured their portfolio architecture to be sure we retained the DISYS and Signature equities while at the same time demonstrating the breadth and depth of value across staffing, workforce solutions and IT consulting that clients could draw from Dexian.
Voice of Customer research told us that the DISYS and Signature brands should be kept in place until they were comfortable that the high level of service quality of the respective brands is retained within Dexian. Following regular consultation, a phased approach for absorbing these entirely into the Dexian brand will be rolled out.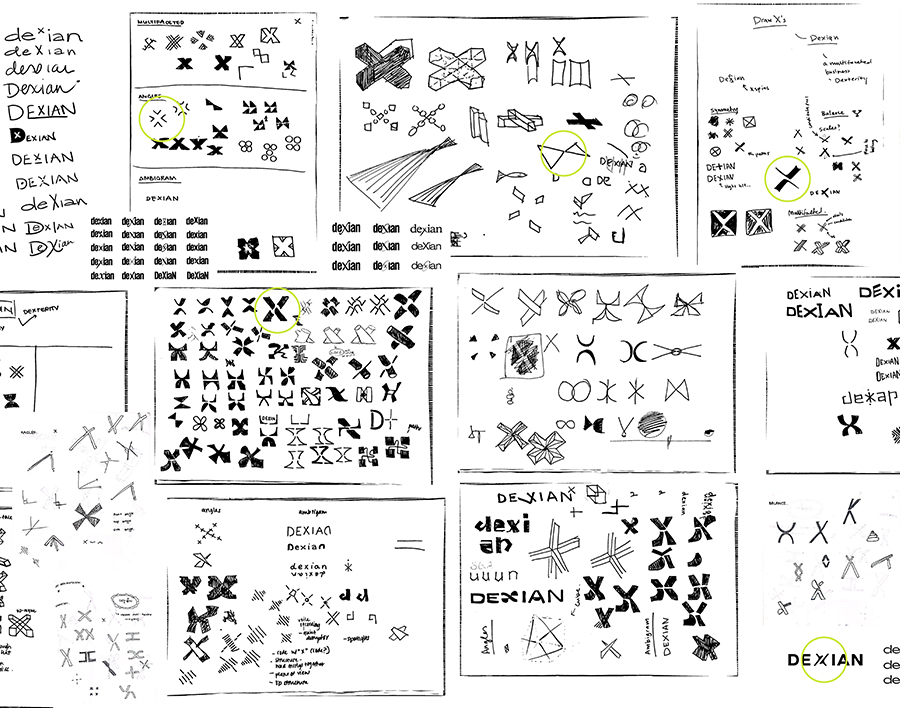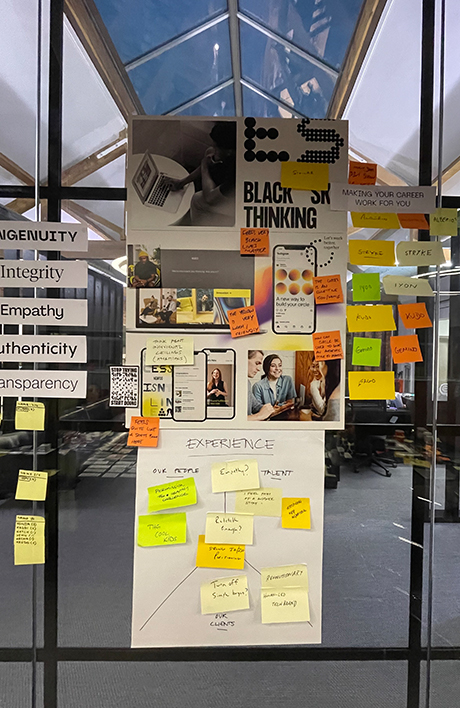 We began with an evaluation of the visual world of managed services and staffing companies. Through observation and analysis, we created a list of criteria, defining how Dexian wanted to show up in the world, that aligned with their values of being transparent, authentic and empathetic.
We used the name and strategy as jumping off points to create a logomark and logotype that represents the unity of two things coming together to create positive change.
By creating bespoke gradients, called Fusions, we visualised the idea of coming together, going further and creating trajectory-changing opportunities. We developed bespoke photography and illustration as a key ingredient to communicate empathy.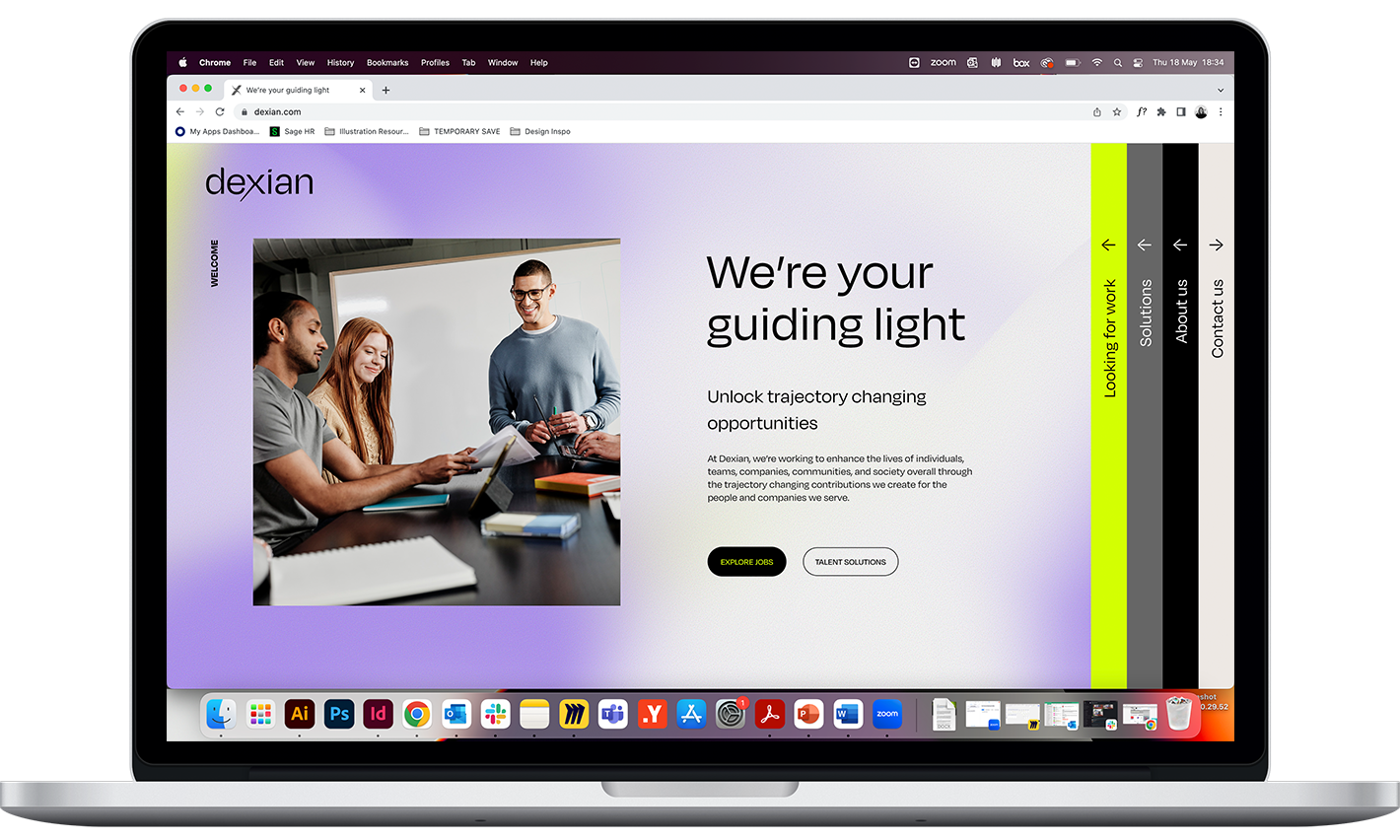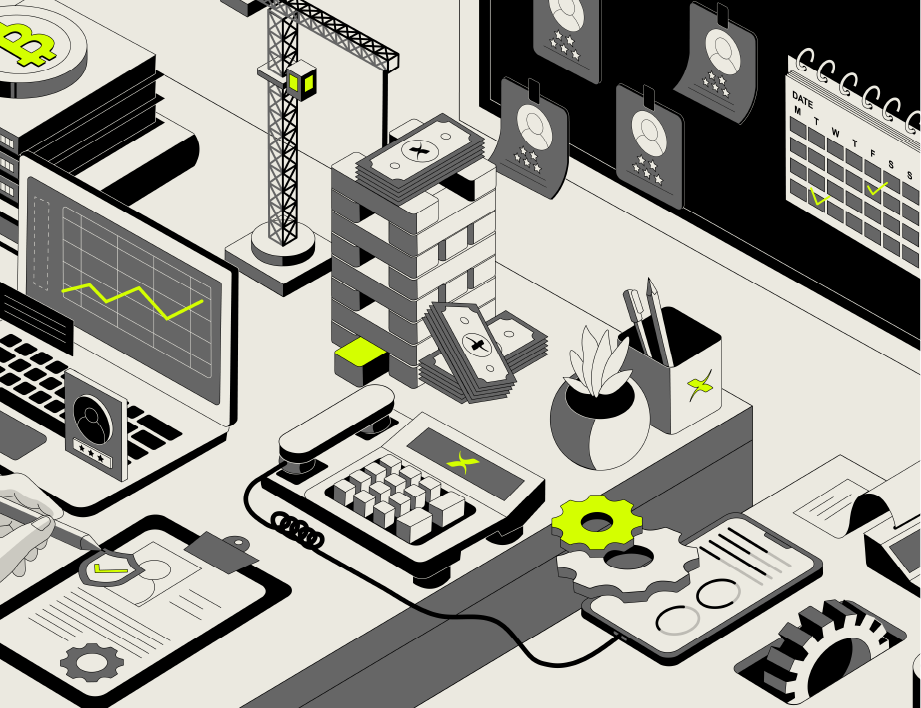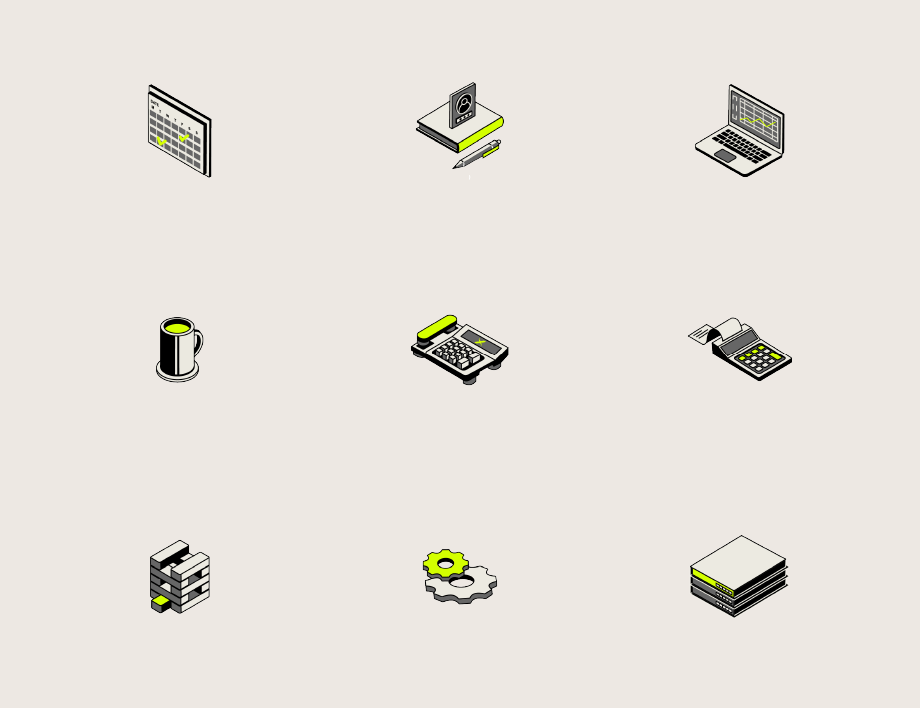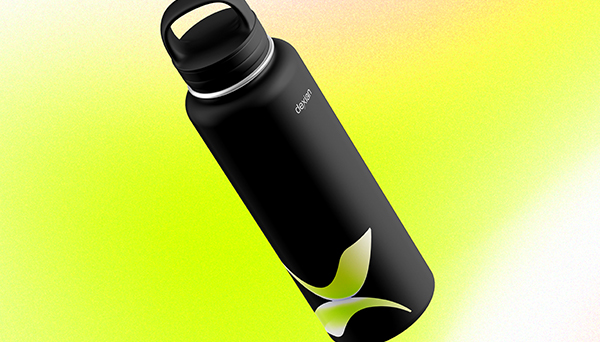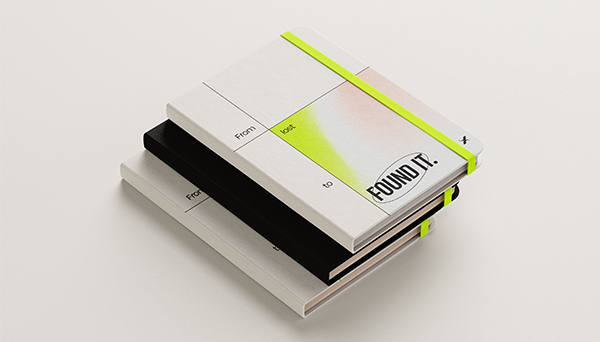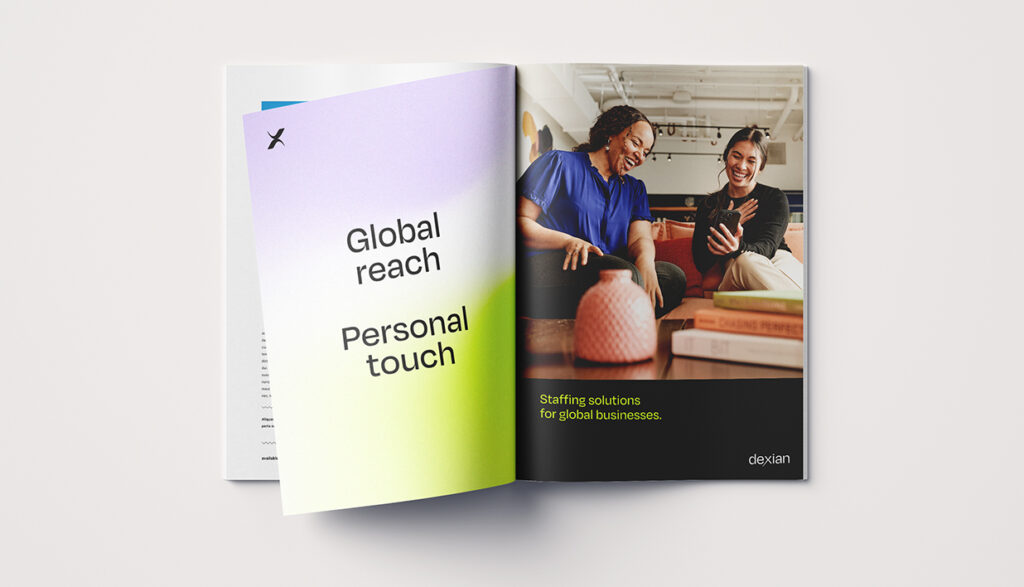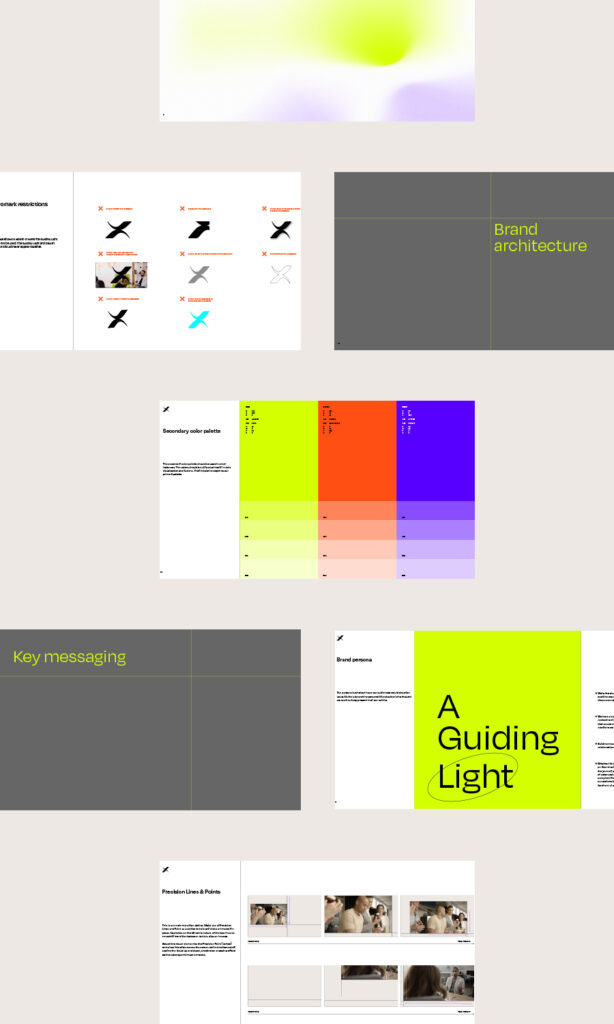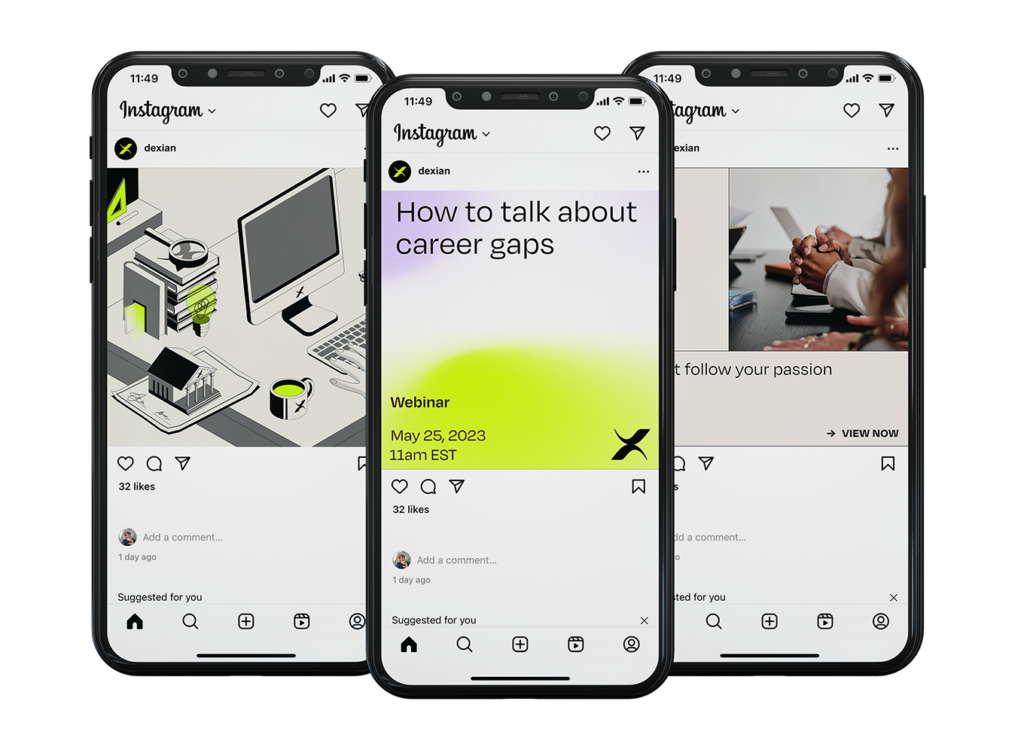 "We had a unique challenge and opportunity  – to celebrate the history of our legacy brands while positioning the company for its next growth phase. We needed a partner who had a business first mentality and brought fresh thinking to the table. Yonder's unique blend of insight, strategy and imagination and top-notch creative teams set them apart – they were the ideal partner. Our process was the perfect blend of art and science, with research guiding every step of the process."
David Martin
Chairman, Yonder US
"I've been in this business for 41 years. This is the Everest for me. The best brand work that I've been a part of. This is my vision of what it means to modernise and Yonderise a brand."
Brand & business Strategy
Design
Customer understanding
Brand research
Innovation