Total Fitness are a health club brand with people at the heart of everything they do. As a business, they are central to the people and communities they serve. And they have been made great by the employees who have worked to cultivate the brand that exists today.
As part of the business' growth ambitions, Total Fitness wanted to define the promise that they deliver to employees, as well as continue attracting and retaining top tier talent. We partnered with Total Fitness to identify a strong, clearly defined Employee Value Proposition (EVP) that would articulate what makes the business so special – why people join and why they stay.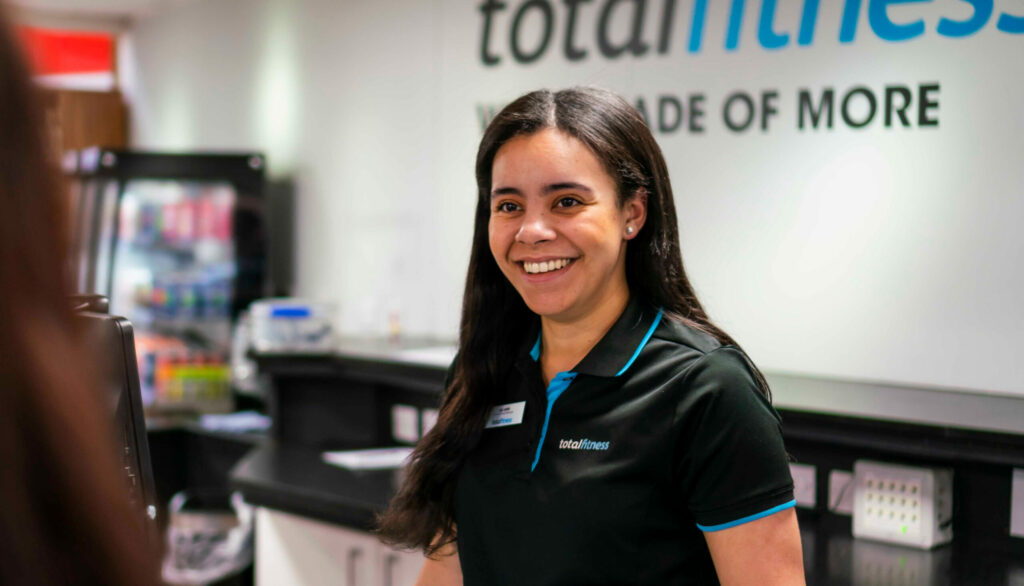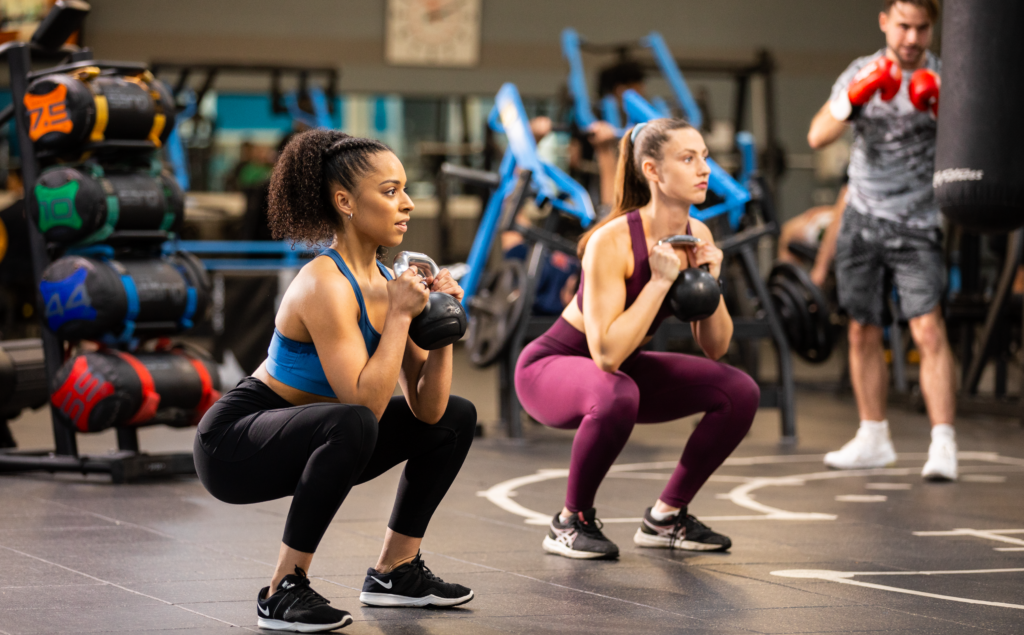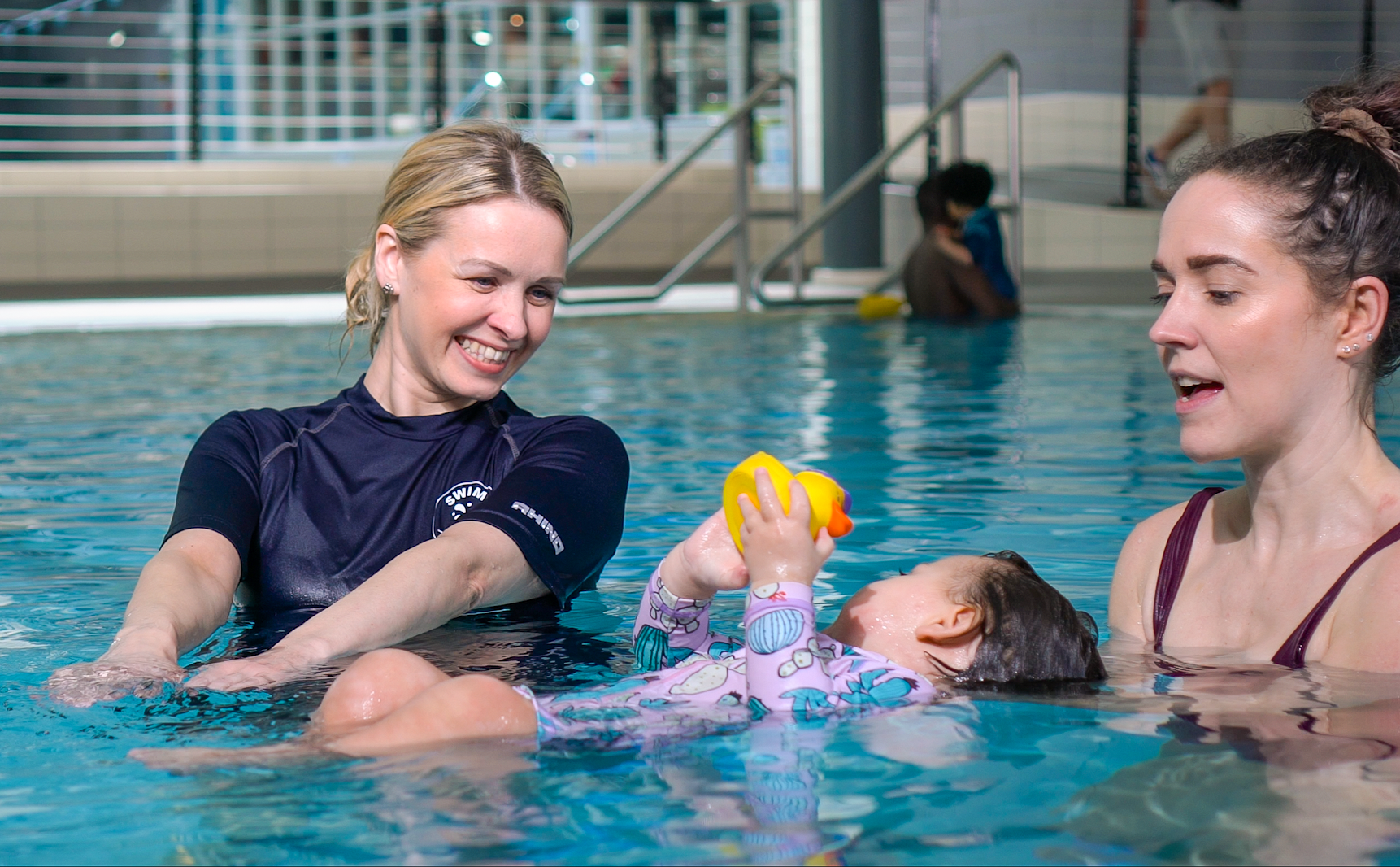 Covid-19 changed the way talent and businesses relate to one another. In the wake of the pandemic, the employment market became increasingly candidate driven, with people having the power to choose which employer felt most attractive to them. The world of work is moving on from Covid and different forces have begun to shape the employment landscape, but the importance of a company's employer brand has stuck.
Now more than ever, businesses need to have a firm focus on their employer brand. And this need becomes even more important for businesses in a state of evolution. When growth or transformation are central to your organisation's strategy, it's crucial you prioritise people.
As a brand with growth at the heart of its business strategy, Total Fitness, a health club brand with 15 locations across the North of England and Wales, recognised it had never been more important to get people right.
Total Fitness' leadership team could see and feel the business distinct culture. They understood that their people were one of the brand's defining factors, not only making for an amazing work environment but also delivering an incredible service to customers. And so, the leadership team wanted to capture and articulate its culture – they decided it was time to showcase this to the world, to leverage it as a strategic driver of growth – enabling the business to do more of what matters most.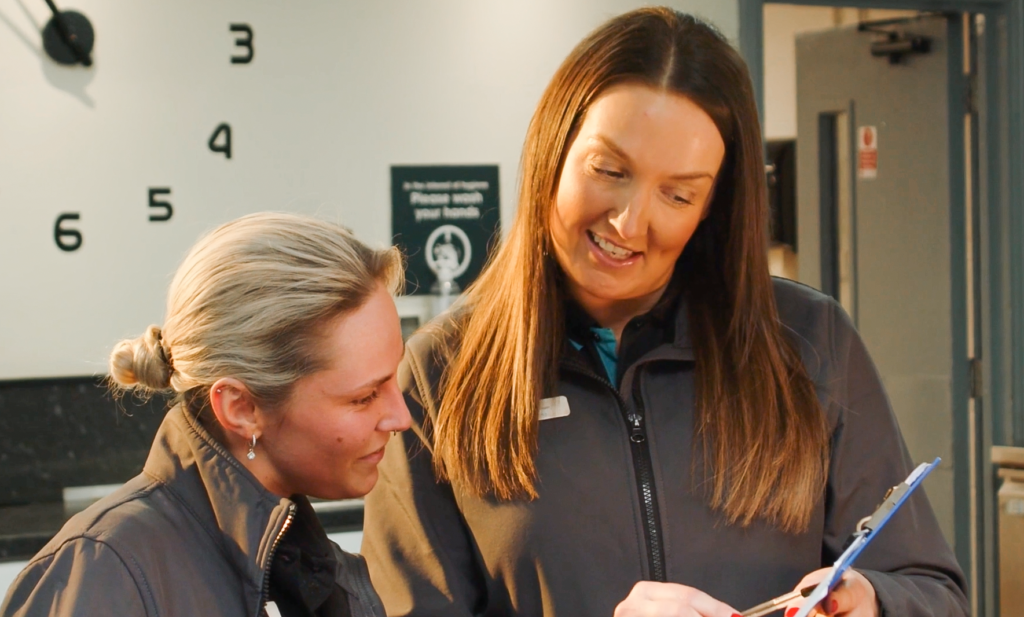 WHAT IS AN EMPLOYEE VALUE PROPOSITION AND WHY IS IT IMPORTANT?
An Employee Value Proposition (or EVP) is a tool for attracting and retaining talent. When done right, it bottles up your culture and the unique benefits you offer as an employee, to ultimately create competitive advantage in the market. Total Fitness needed exactly that – a strong, clearly defined EVP that would articulate what makes the business so special – why its people join and why they stay.
An EVP brings focus. It allows you to grow whilst maintaining your culture, your benefits, the opportunities you bring to your employees. And in return, you are able to continue attracting and retaining top tier talent being clear on who will and who won't stick at it.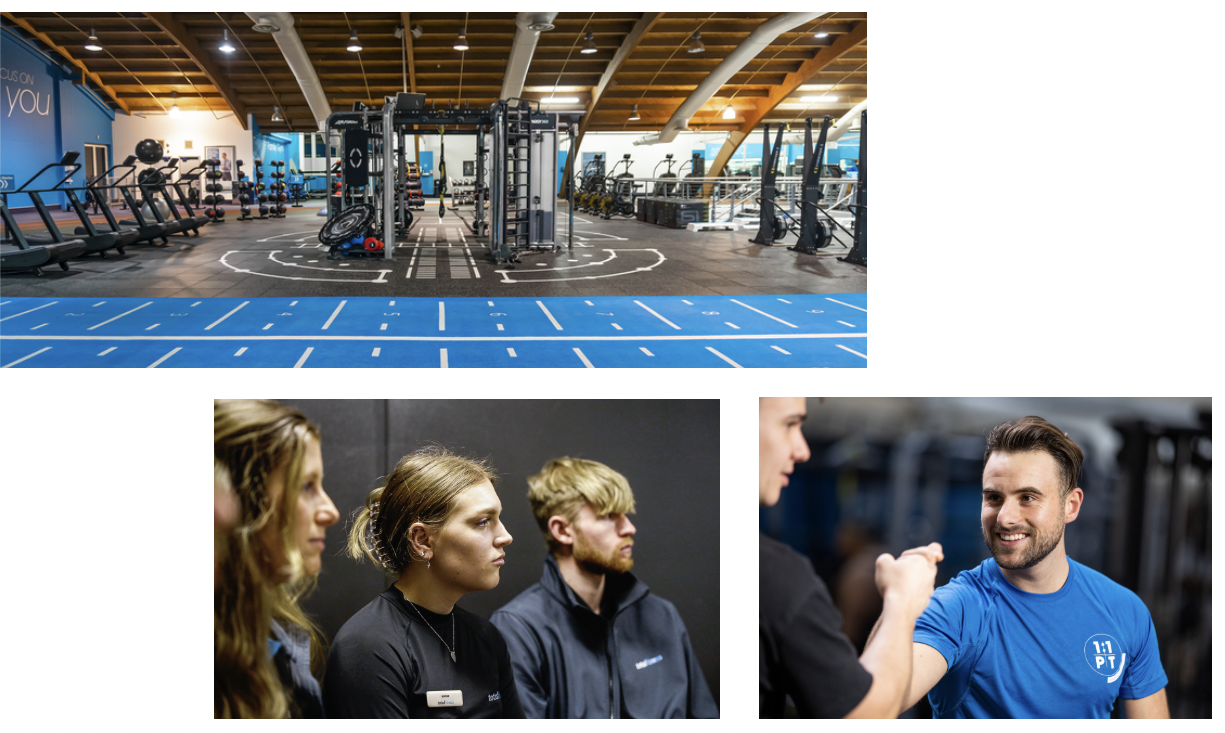 A NEW DISTINCTIVE EMPLOYEE VALUE PROPOSITION
Through primary research with current employees, leadership and recruitment partners, as well as in-depth market analysis, we aimed to answer the core question of "why join, and why stay?".
The answer to this allowed us to build an EVP framework and messages that are helping the business maintain and build the culture and people experience it needs to attract and retain the right kind of talent, as well as to service current employees even better.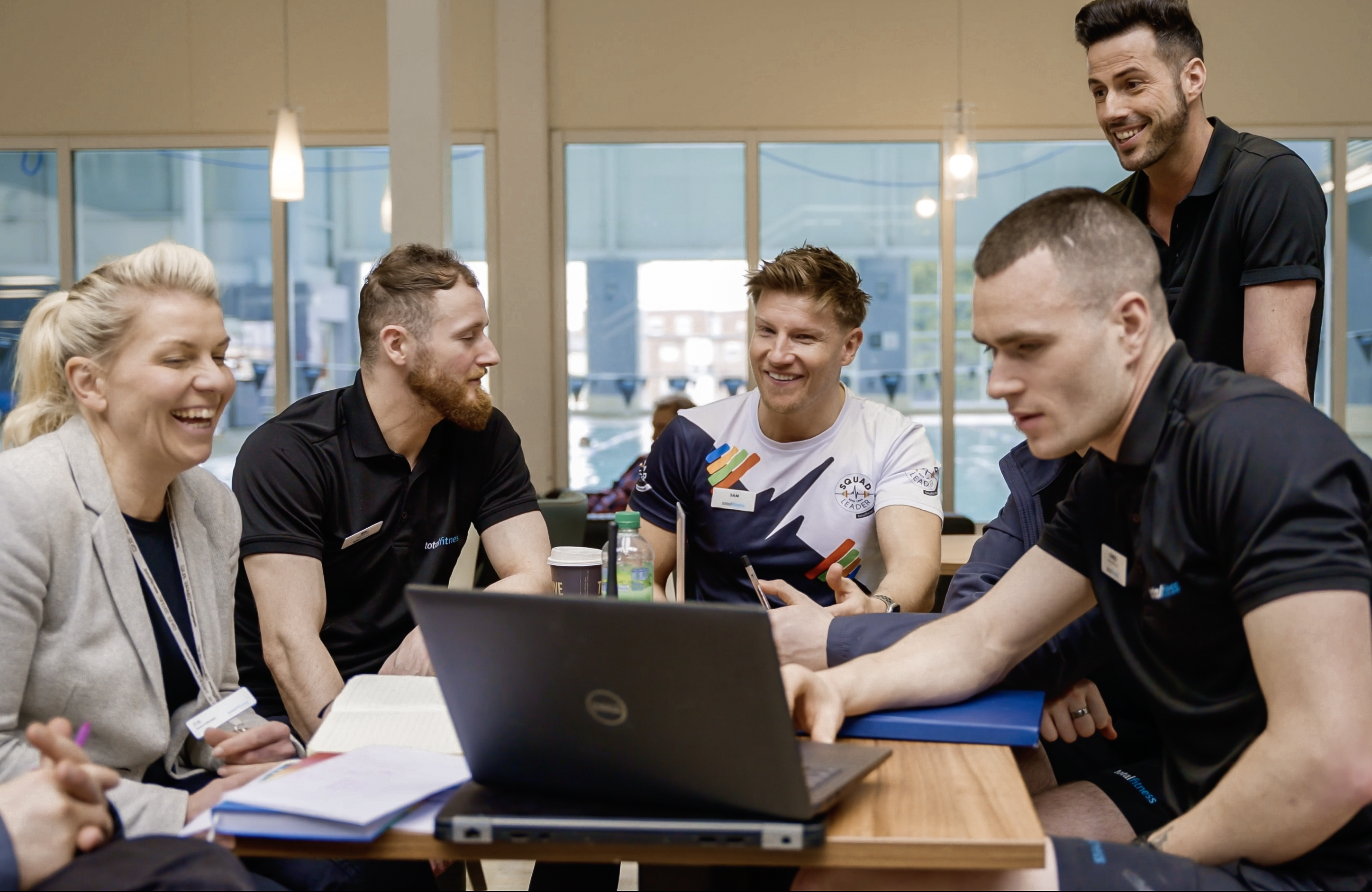 The importance of EVP for masterbrand
However, a great employee value proposition doesn't just deliver benefits for people and culture. When done right, your EVP helps facilitate the successful delivery of your masterbrand strategy. Furthermore it's about reciprocating on the core masterbrand promise – our employees deliver on the this promise to customers, and in turn we deliver on our promise back to our people.
Total Fitness are leading by example here. Their EVP and masterbrand strategy are closely connected by design, meaning the behaviours exemplified and service provided by its employees create the desired brand experience outlined in its strategy.
Sophie Lawler
Chief Executive Officer
"Our culture – based on a distinct purpose, aligned behaviours and our leadership philosophy – has been the foundation of our success and resilience for almost 5 years now, so we've been on the path of building our EVP for just as long. Our industry is characterised by relatively high levels of churn and lower levels of pay – aspects that as a leadership team we really needed to get to grips with given that the hidden costs of each new hire can be as high as £5,000 when you consider productivity levels of a newer team members, and the direct and in-direct resource associated with on-boarding and investment within the first year.
Our levels of engagement, attraction and retention are best in class for our industry, and we've been able to withstand the fight for talent and retention post-pandemic too. Until now, however, we've been unable to articulate what it is that makes us special and what makes working at Total Fitness a richer experience than just a salary and a list of imitable benefits. The additional challenge was to do so in a way that talks to our masterbrand, so that our customer and employee promises are mutually supportive. We're really proud of the EVP that we've built with Yonder – it's something we work hard on every day as a matter of course in a business that starts and ends with people – but there's something powerful about being able to encapsulate it so distinctly and absolutely."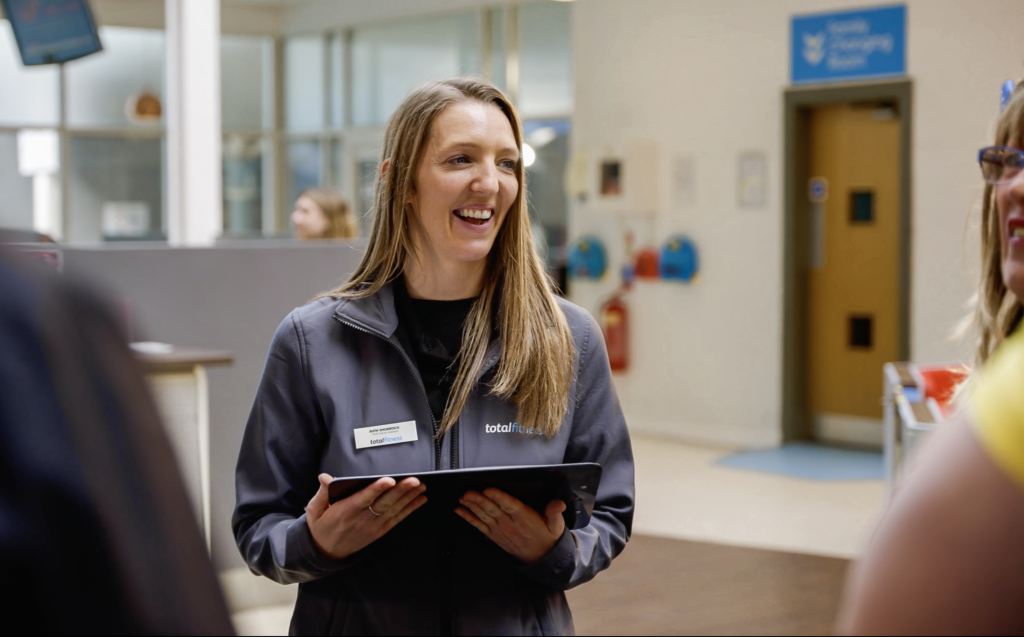 A new EVP to counter industry perceptions and create business impact
Building an EVP that connects to your brand is particularly important in service industries such as hospitality, leisure and retail – sectors where your people are your brand – an integral part of how your customers experience you.
In fact, these sectors are often the most in need of a strong employer brand. From our work with Total Fitness, as well as various other great brands in service industries, we know that these sectors often have a perception problem to overcome. Typically, they aren't known for being the place to build a long-term career, and they're likely to have high levels of talent mobility due to a high proportion of part-time employees.
But, when we asked Total Fitness employees what makes the business such a special place to work, we were overwhelmed with stories of progression journeys, and of the opportunities for growth that exist.
And so the EVP we built echoed exactly that. Centred around the core idea of possibility, we began to tell the story of an employer who offered more. The story of an evolving business on a journey, always reinventing and striving for better from itself and its people.
Kerry Curtis
Head of Brand Development
"The response to brief from Yonder Consulting was thorough and bespoke, displaying a deep understanding of our business and need. The rich insight stage, effective workshop sessions, and superb account management resulted in an EVP deliverable that is differentiating, aligned to our masterbrand and authentically Total Fitness."
Brand & business Strategy
Culture
Customer understanding
Design