With a portfolio of more than 40 hotels in 19 countries, Rosewood Hotel Group is one of the world's leading hotel companies. CEO Sonia Cheng and her leadership team are on a mission to build an iconic brand and reinforce their position as new leaders in the world of luxury.
Rapid global expansion has made talent attraction and retention a top priority, as they look set to double the size of their hotel portfolio and hire thousands of new people over the next two years.
Protecting and enhancing what makes the Rosewood experience so special for guests is central to their growth strategy, enabling them to maintain and reward their customers' extraordinary loyalty and advocacy. Rosewood know they need to powerfully and effectively scale their unique culture. They needed agile support from an international team with deep expertise in hospitality, luxury and culture consultancy to make this happen, and so they engaged Yonder.
Rosewood's incredible reputation in the world of luxury has been built on a forward-looking approach to hospitality, and the vision for their new culture was no less ambitious. Their goal was evolve a truly legendary culture to reflect their brand's iconic status in the world of luxury. Beyond simply hiring for roles, they are nurturing an amazing team motivated by a
shared vision – inspiring imagination, enriching lives and discovering the uncharted.
Working in close partnership with the CEO, President and Chief Talent and Culture Officer, we ensured employees across the group were at the very heart of building this culture.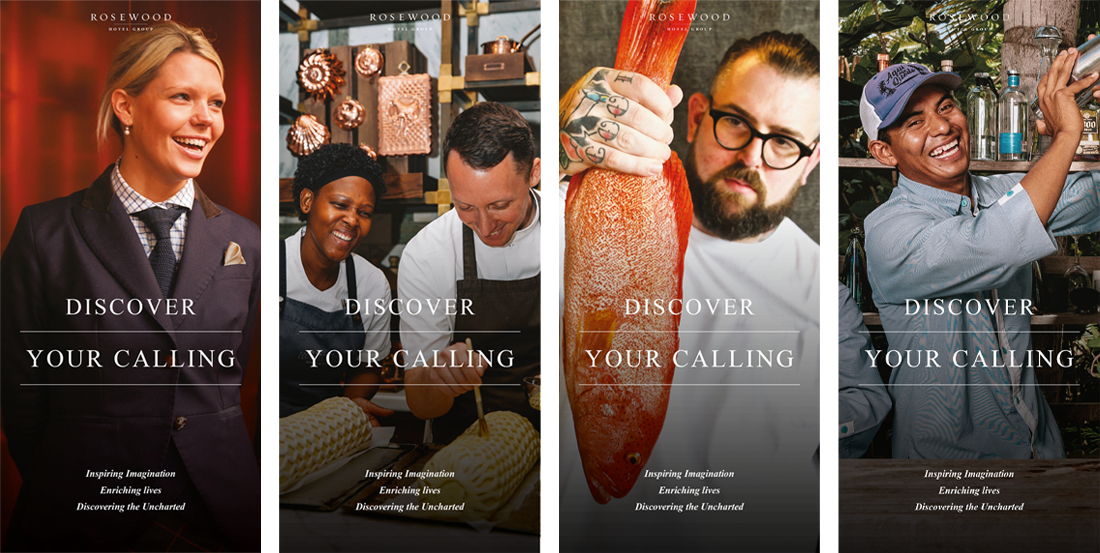 We hit the ground running, speaking with leaders and teams from hotel properties worldwide. Taken together with rich talent insight from internal surveys and conversations, our immersion uncovered what Rosewood's guiding philosophy – Relationship Hospitality – means to those who live and breathe it daily. Namely, the freedom to pursue a natural flair for hosting and the chance to work alongside likeminded people. People for whom hospitality is more than a career; it's a calling.
Equipped with this understanding, we then worked in close partnership with their international community of property MDs to capture their culture in a compelling employer brand. Drawn from four continents, the MDs were instrumental in translating this cultural DNA into a globally coherent talent experience, through new communication channels, recognition schemes and culture-building initiatives.
A DISTINCTIVE EMPLOYER BRAND IDENTITY​
A fresh employer brand identity signals change and communicates the essence of the Rosewood culture to the people who matter most – current and future talent. Taking visual cues from the group brand, we placed the emphasis on individual team members, showcasing their stories, talents and characters to communicate the group's shared vision, philosophy and values.
The next step was to bring the brand's internal voice to life. Together, we developed a distinctive tone of voice persona – 'The Charismatic Bartender'. Effortlessly cool, often playful but never losing composure. This is how Rosewood team members come across culturally, and it's magnetic.
The personal touch is imperative to building a strong culture. In a move that reflects the passionate, collaborative nature of Rosewood, we asked Rosewood's multi-talented chefs to take out their cameras to create the stunning new photography that now underpins their identity.
Harnessing the creativity of each hotel, we filmed colleagues talking about the significance of Rosewood's vision and values to them personally. These videos and a series of 'Extraordinary Stories' set the standard for the development of fresh, highly emotive cultural content to be regularly shared across the whole business.
Human-centred, authentic and iconic, these unique assets capture the spirit of Rosewood's incredible team and what it means to work for the company.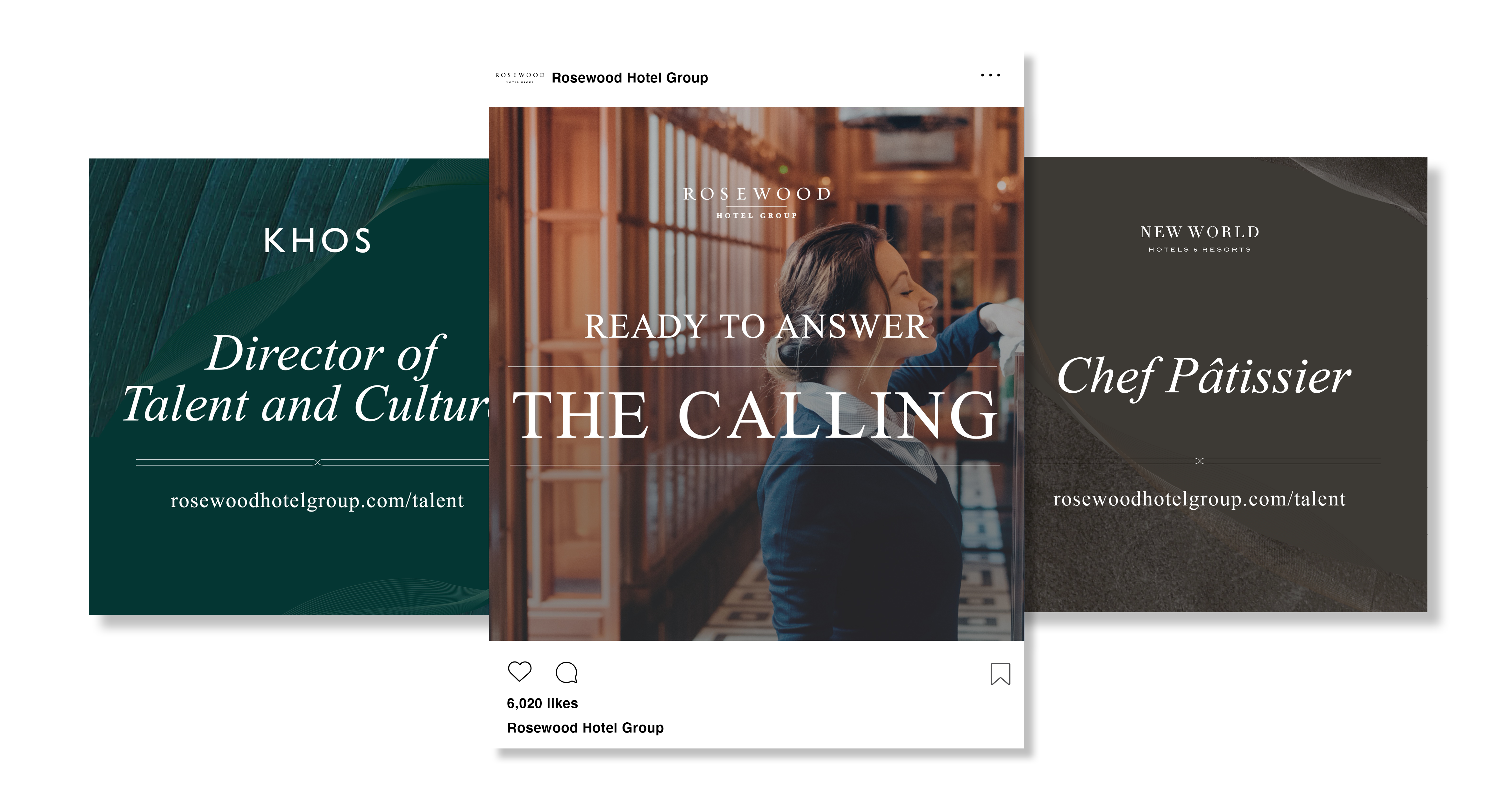 Shelley Perkins
Former Chief Talent and Culture Officer
"Being magnetic for talent is hugely important to our business. Our global expansion plans make recruitment a top priority. From a culture and brand standpoint, we needed to crystallise what makes us so special so that we could deliver the same experience in every property, every time. Yonder was an exceptional partner for this work, helping to answer the all-important question "why join, and why stay at Rosewood Hotel Group?".
Codifying our evolved culture was an 18 month collaboration, and we're thrilled with the results. The Yonder team impressed with their strategic thinking, imagination and ability to surface genuine insight into what makes us so special. By engaging with General Managers and teams across the business, the resulting work is something everyone can feel part of and embrace. I have every confidence the work we have done together will support our growth and make us the most sought after employer with an extraordinary, legendary culture."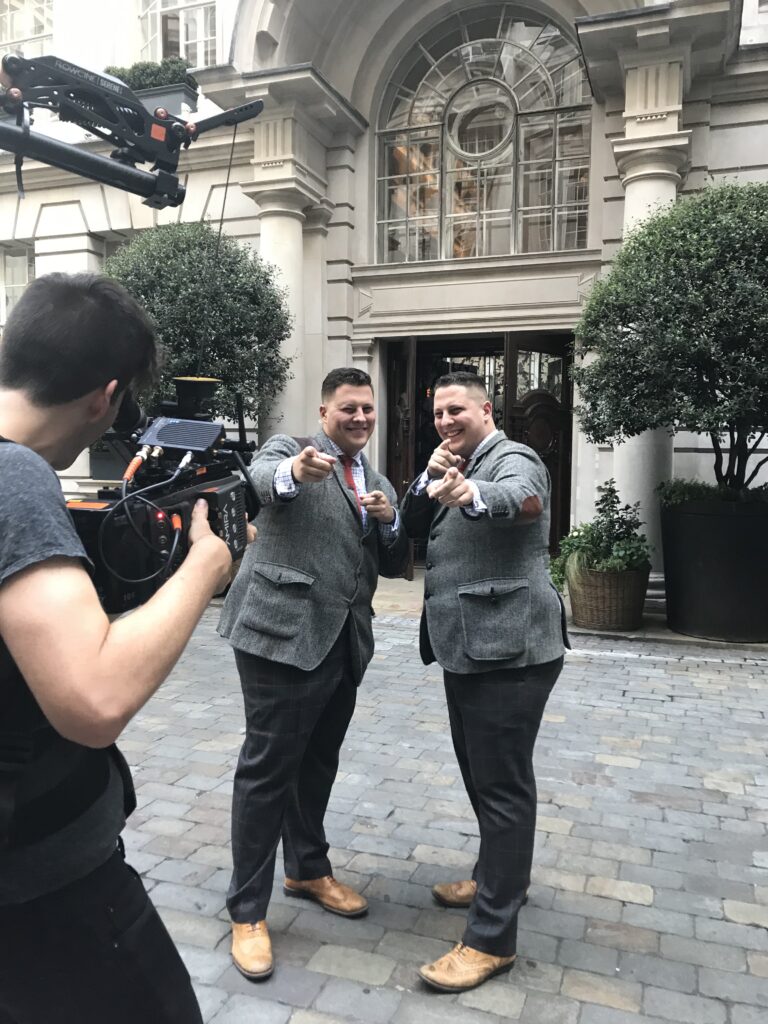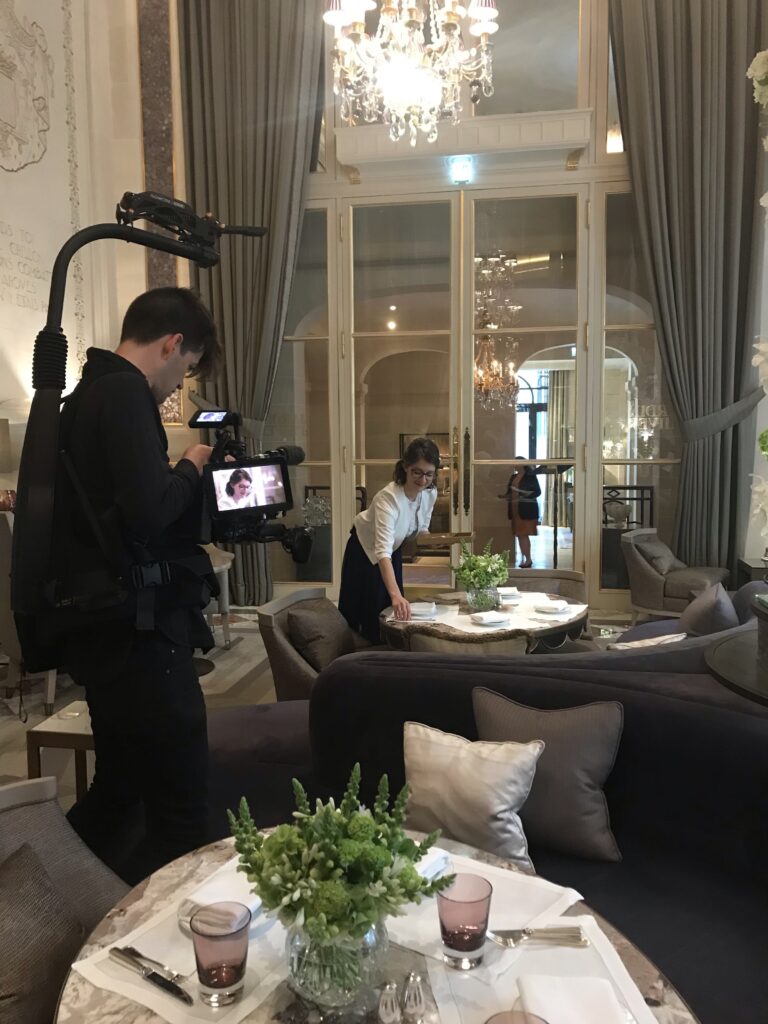 Not forgetting the importance of new joiners in their growth strategy, refreshing the group's signature induction experience was a top priority. Drawing on rich talent insight, we elevated existing best practice and fused it with fresh thinking to create an iconic new global induction experience to instil brand and cultural affinity. Working closely with the Talent & Culture team, we developed a set of beautifully crafted pre-boarding materials and induction activities that explore how every new colleague can pursue their calling at the group.
Making an impact with these powerful assets was vital to delivering the strategy successfully. A global launch event announced the new direction. It then went on tour, with a global Culture Roadshow delivering innovative
train-the-trainer material to support leaders in spearheading engagement. Through a series of interactive events, led by the senior team, the roadshow showcased the impact of the new culture on the talent experience, inspiring the team and instilling a strong sense of pride.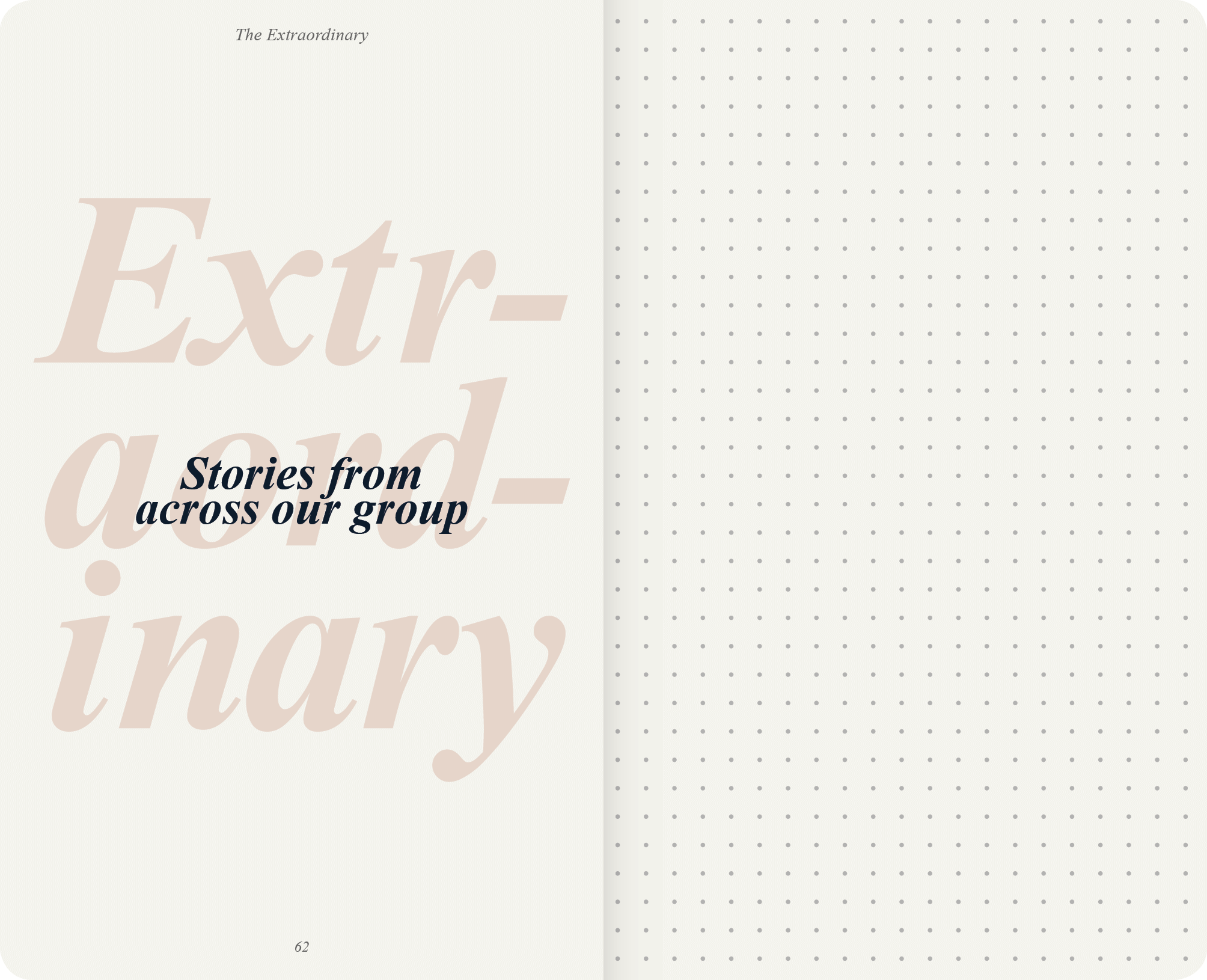 THE RESULTS - A TRULY AUTHENTIC EXPERIENCE
A new clarity of culture now shines through. It's a culture that celebrates what makes the experience of being a Rosewood team member so special, inspiring colleagues about their future with the group and turbocharging attraction of the right international talent on a whole new scale.
This strategically important project has delivered a truly authentic outcome. It really is a culture of their own creation.
Brand strategy
Culture
Design