For five years we have worked as a close and trusted partner to Lane Crawford – a global luxury fashion, beauty and lifestyle department store, and the first omni-channel fashion retailer in China.
Our team operate as an extension of the client's senior leadership team helping them to define the strategic future for this globally renowned 170-year-old brand, whilst also guiding the organisation through the transformation process.
From creating the early brand definition, business case and three-year strategy, to the rollout of new brand values, a leadership code of behaviours, and the launch of the incredibly successful Leading Lights Awards – we have helped Lane Crawford to harness the brand as a driver of growth and platform for togetherness.
When our first projects launched in 2017, it marked the first time in the company's recent history that the brand and strategy had been clearly articulated to all 1,750 staff. The guiding vision, common objectives and shared behaviours ignited the energy and provided the framework to deliver a strategy that achieved almost all financial targets by the end of the plan period.
Our work on culture transformation and people engagement has also supported a radical shift in Employee Engagement Scores – which increased by over 20% from 2014/15 to 2019/20.
Working fluidly, collaboratively and without a traditional brief, we provide strategic counsel, planning expertise, and creative and executional capabilities across many areas of the business, helping Lane Crawford to lead the new world of luxury into the future.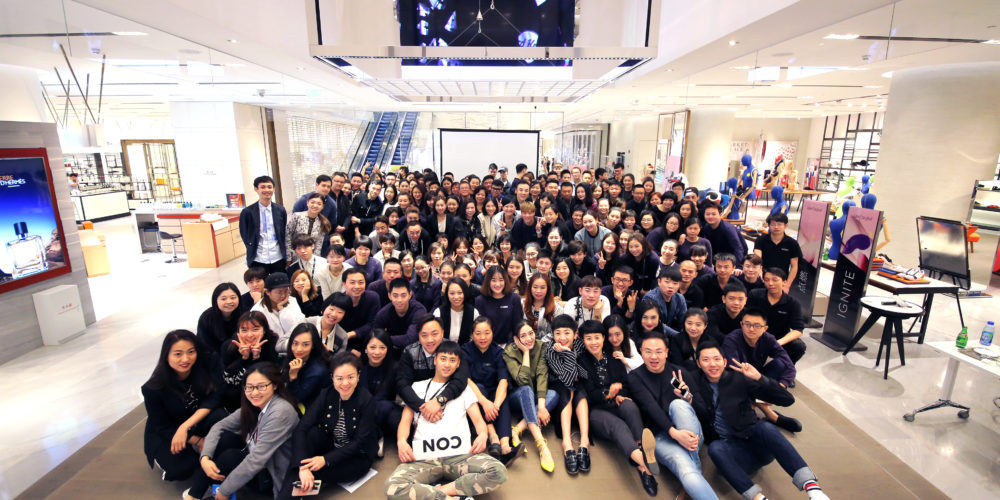 Nominations for the first employee recognition programme that we developed and executed
Employees in the business adopting new brand values and Leadership Code of behaviours
Supported an uplift in the employee engagement score of over 20% from fiscal year 2014-15 to 2019-20
"Working with the team is a real pleasure. Across a large number of initiatives, the team have been instrumental in our growth journey. They have quickly understood our business and helped to ignite what makes us special. They are strategically rigorous and highly effective, but always bring an extra level of energy, imagination and creativity to their work and are real partners. They have gotten under the skin of our organisation – they now feel like a natural extension of our team."
Andrew Keith, President, Lane Crawford & Joyce
Brand & business strategy