When we first started working with Oriental Bank – one of Puerto Rico's 'Big Three' banks ­– their ageing population and multiple natural disasters meant that the island's economy had been stagnant for over a decade. 
As their agency of record, we work closely with the Oriental team every day, helping them to drive optimism, focus innovation and power the economic recovery that is finally in sight.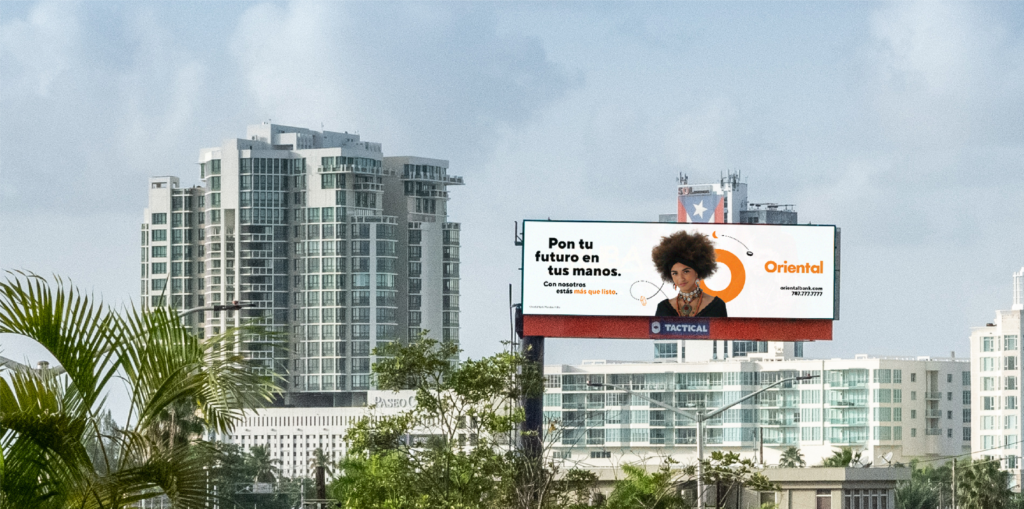 Oriental's ambition is to be known for digital products and services in a market still heavily reliant on branches. This ambition, partnered with a keen awareness of their volatile geographic and economic landscape, helped us craft a new brand strategy focused on a refreshed promise: we are the modern bank for a changing world.
This provided the direction for a clean, dynamic and digitally powerful new brand identity. Using energetic imagery of the people the bank serves every day, and taking graphic cues from the world of online and mobile banking, this new identity gives us the creative tools to help realise Oriental's long-term business ambitions.
The new brand advertising platform – More Than Ready – activated the rebrand with a future focused, notably differentiated approach to the rest of the market's banking sector. This campaign is designed to last through the turbulence of a global pandemic and an uncertain economic future, with its execution continually nuanced as market conditions change.
From selling mortgages, to corporate accounts, to increasing market-wide consideration, we help Oriental capture market share, and drive a positive economic future for the Caribbean markets it operates in.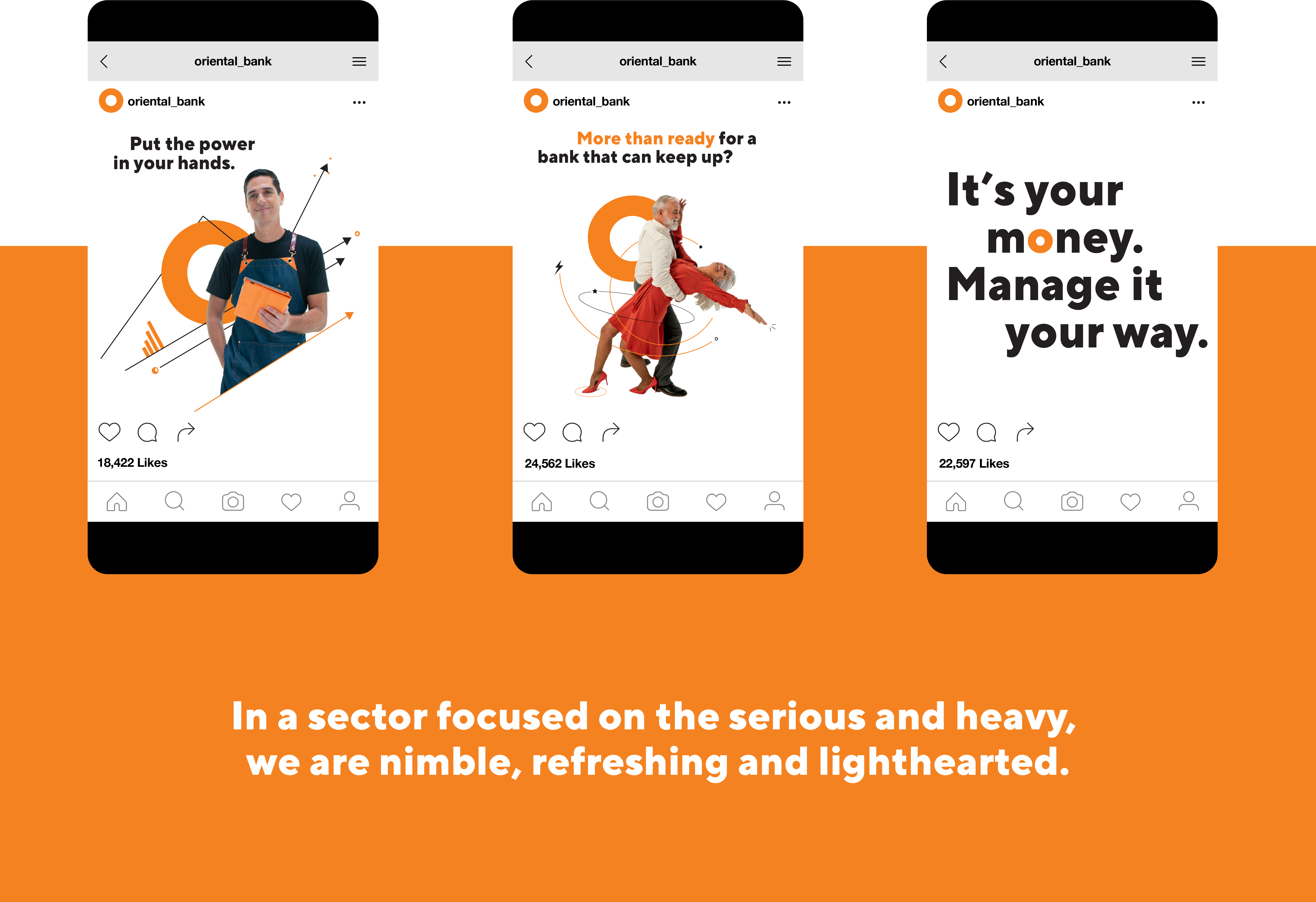 increase in online banking users
Record deposit account openings.
Highest net promoter score.
Brand & business strategy
Innovation
Design
Advertising