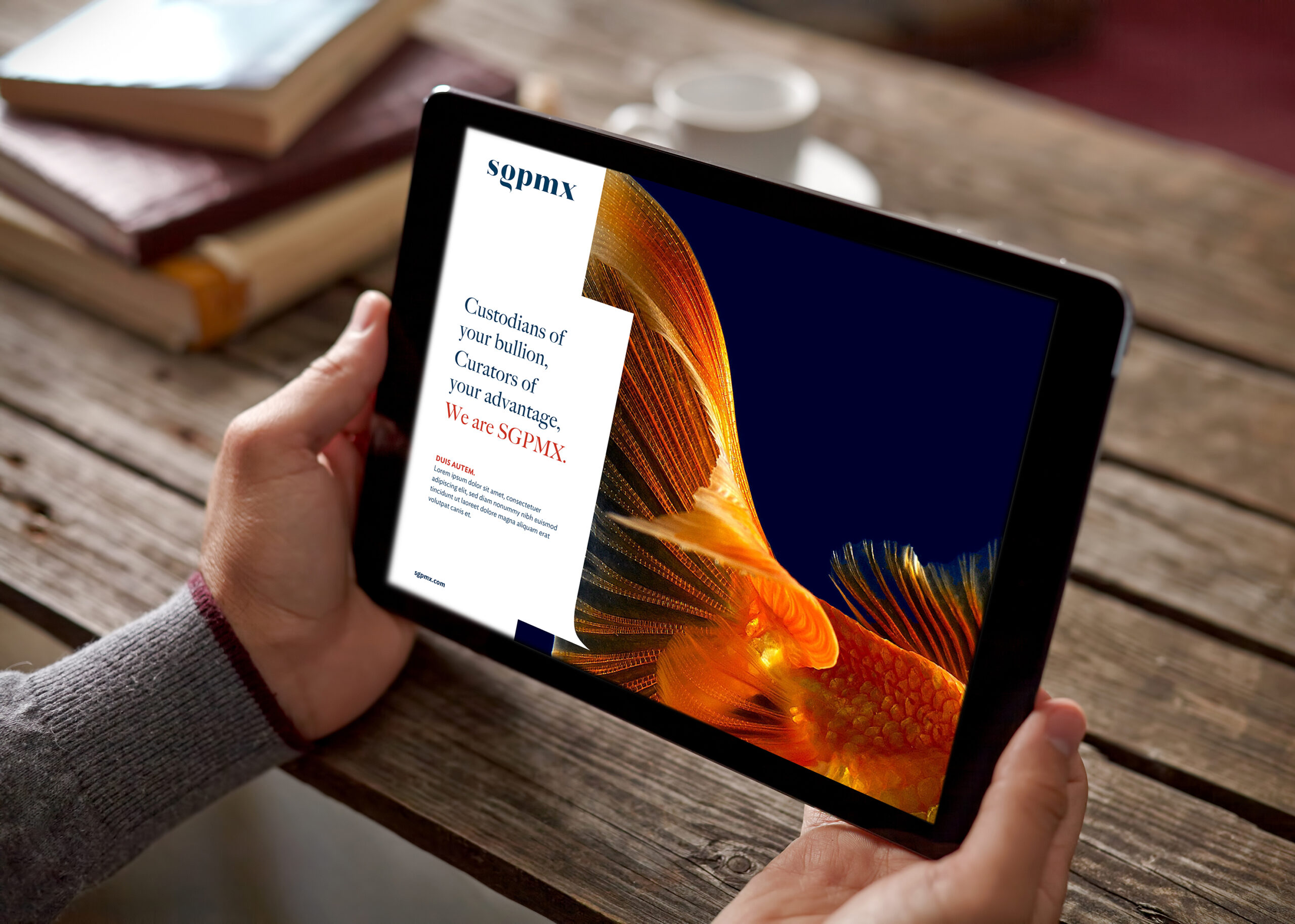 In the age of crypto, it can appear like gold is losing its lustre. Bullion is seen as a passive store of value that doesn't quite fit with our digital and borderless lives. Most of us don't buy precious metals and wouldn't know where to start.
But here in Singapore, a company is transforming precious metals from something sitting in your grandma's safe into a way that you can buy your next latte (or Porsche). Singapore Precious Metals Exchange (SGPMX) unlocks bullion's full power to advance our wealth and lifestyles. Founder and CEO, Victor Foo, knew we were the right partner to set the business up for growth.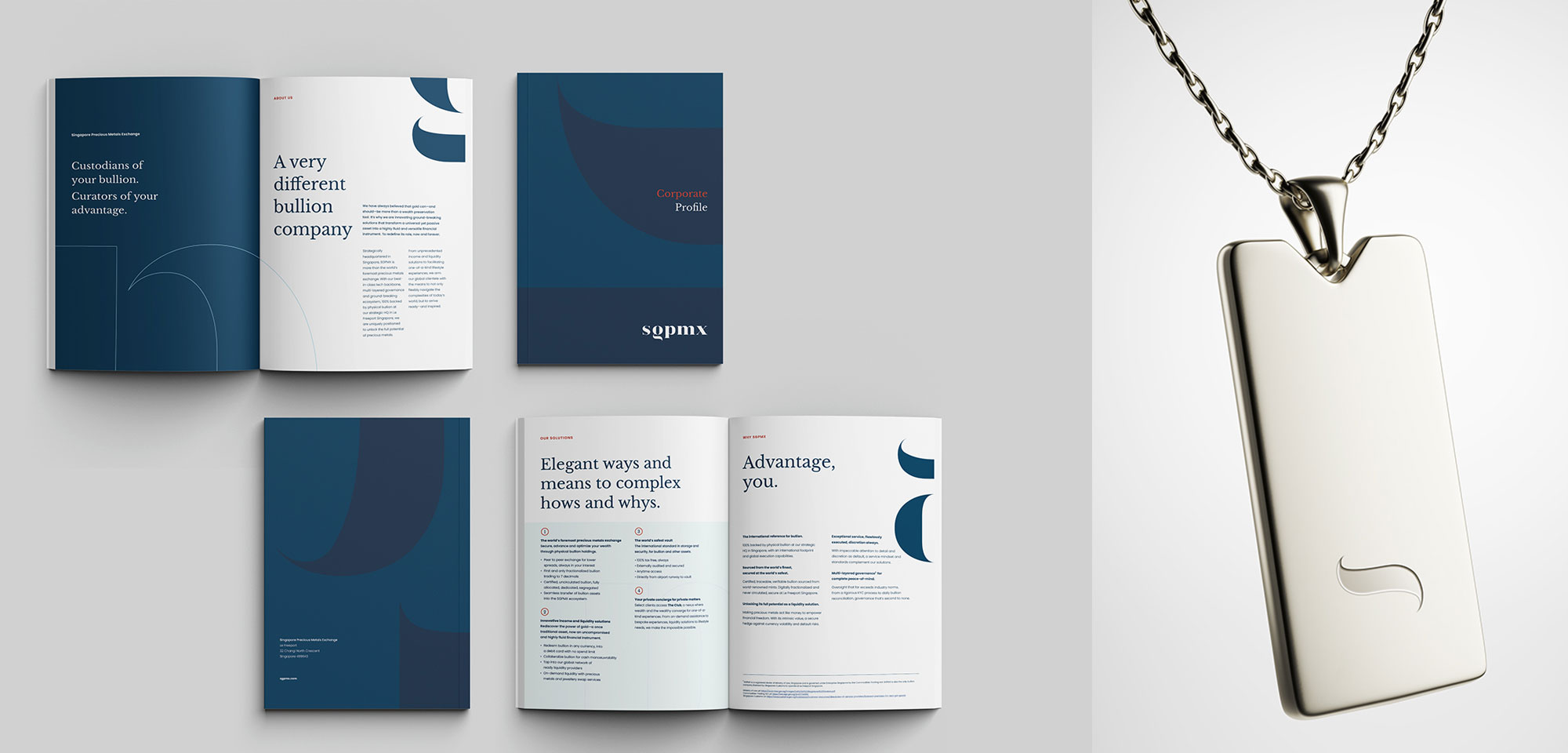 From the beginning
Established in 2009, SGPMX is the world's foremost precious metals exchange. It provides members around the world with a platform to diversify their wealth into physical bullion. It also provides several bespoke services including jewellery and bullion swaps, bullion transfers, secure logistics, and bullion collateralisation and loans. Over the years, it has evolved from a bullion retail business into a revolutionary ecosystem of solutions, uniquely positioned to unlock the full potential of precious metals as a modern-day financial instrument. From unprecedented income and liquidity solutions to facilitating one-of-a-kind lifestyle experiences, SGPMX offers tailored value for their clientele, helping them navigate complexities and optimise their wealth.
SGPMX reached out to us to ensure that their brand was in lockstep with a business that was increasingly growing in ambition and prominence. And very early in our partnership, it became clear that the right solution was an ecosystem of branded elements, all working in sync to position and express the platform's value.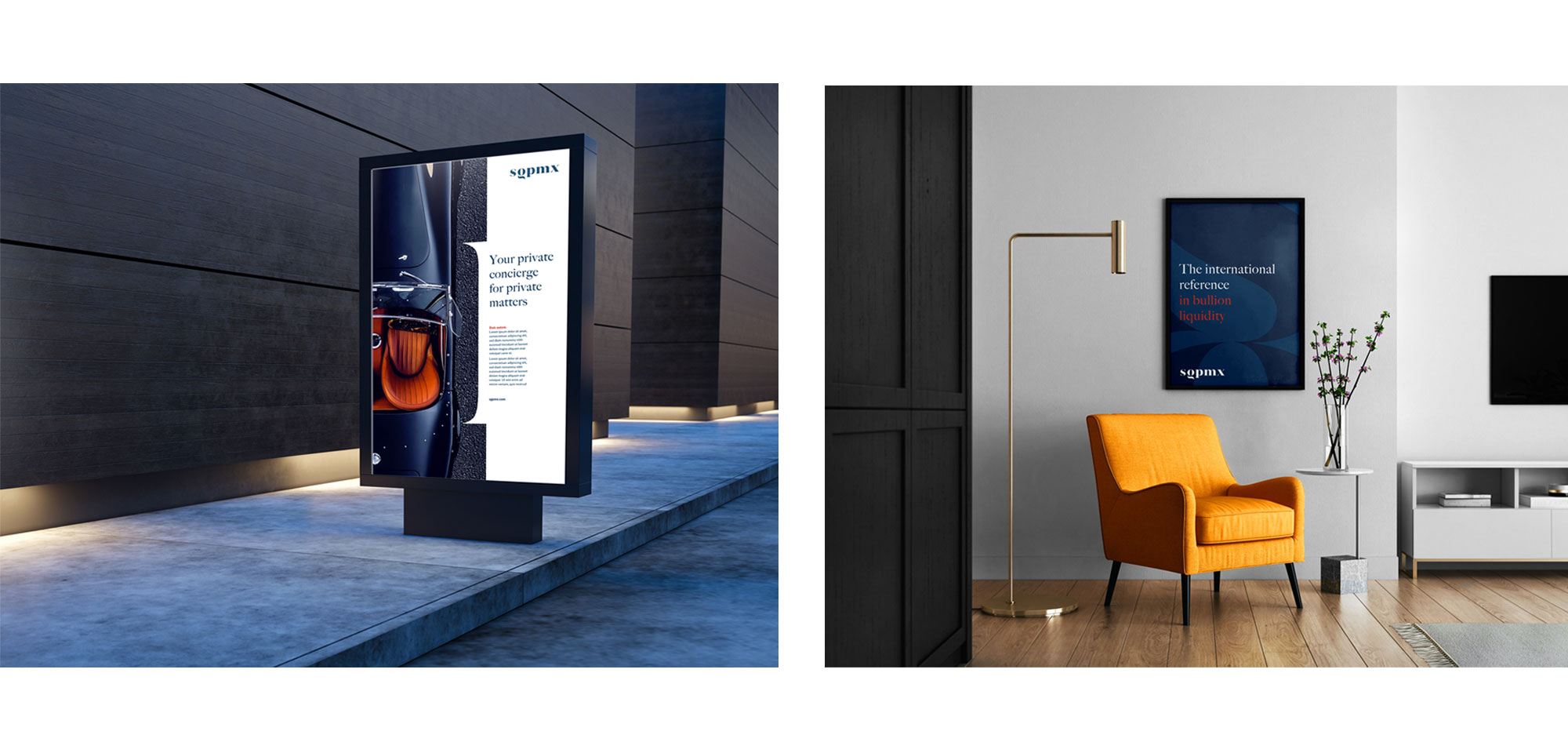 An ecosystem of solutions, not just a brand programme.
Working closely with the entrepreneurial Founder and CEO, we co-developed and actioned multiple workstreams at pace – from value proposition design to portfolio strategy, visual identity to website prototyping. We identified and articulated the business's core solution areas, corporate philosophy, and client experience. Multiple communications playbooks adapted key messages for diverse markets, each featuring corporate boilerplates, benefit statements and sales cue cards. Similarly, a modular kit-of-parts detailing the brand's visual language continues to guide its evolution.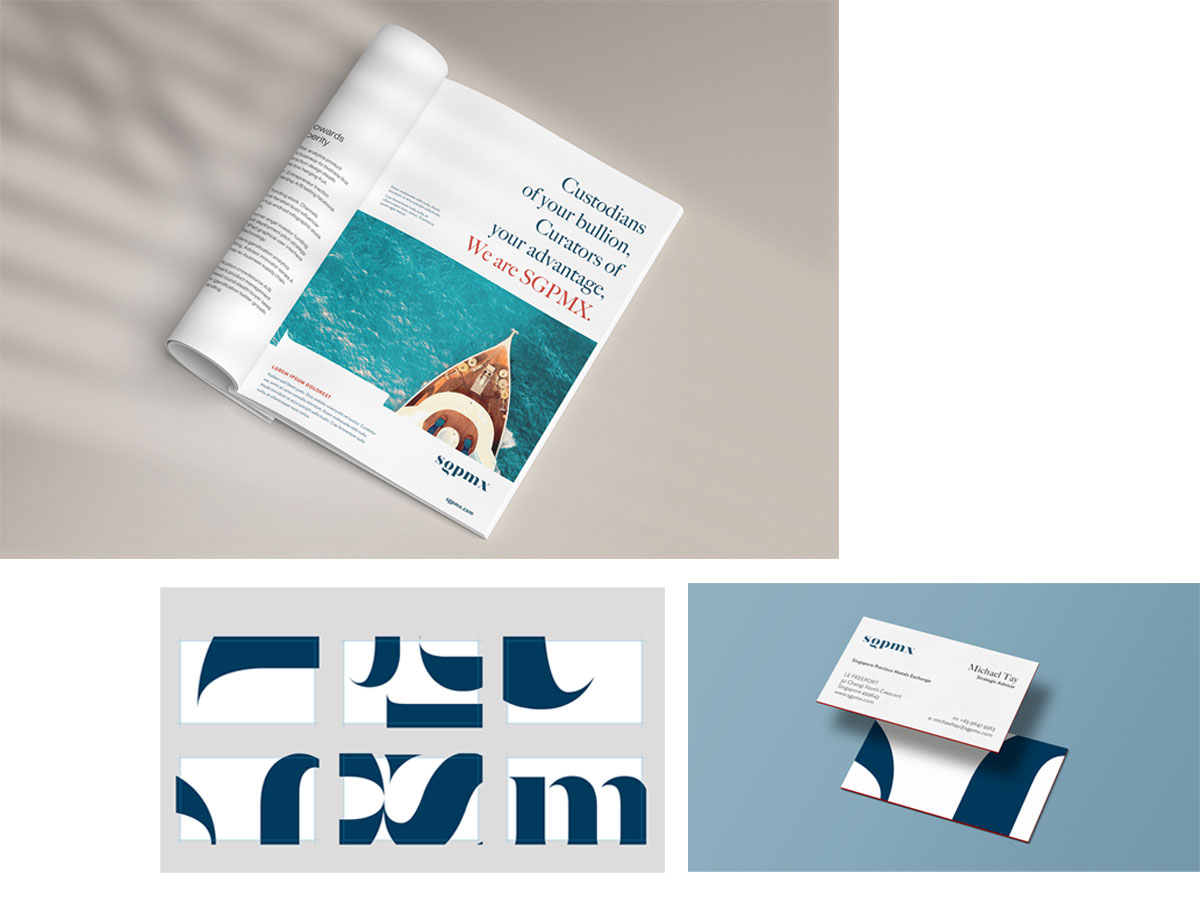 Next, we crafted a thought leadership strategy, targeting those on the fence about investing in precious metals. To them, we had to answer not "why SGPMX?" but "why precious metals?" It led to a series of topical features, covering everything from the benefits of precious metals on a portfolio, gold vs crypto, the future of bullion, and the advantages of fractionalised trading.
The result is a compelling SGPMX narrative that drives salience and differentiation. The business is well positioned for growth on multiple fronts, and now armed with a brand that distils it's increasing sophistication, capabilities, and global ambition in an audience-driven manner.
Brand and portfolio strategy
Value proposition design
Information architecture
Visual identity system
Communications playbook
Content and thought leadership
Website UI/UX